2-Week Initiator Challenge: All You Need to Know
Kimberly Bowman, MS, CNP | 07-11-2022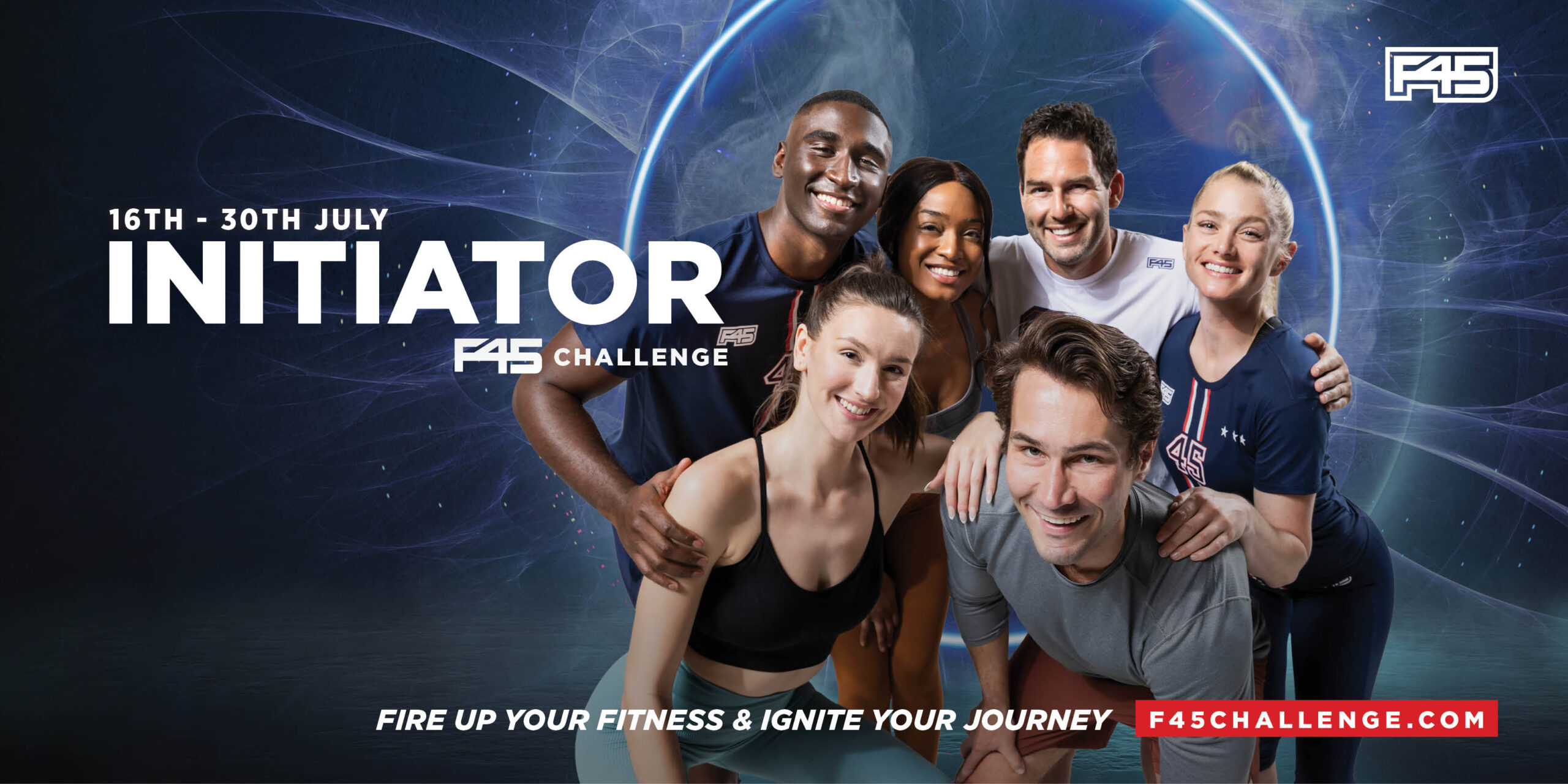 Calling all F45er's!
Whether you're a returning Challenger or new to F45, now's your chance to join us in this upcoming 2-Week Initiator Challenge starting July 16th. This is your opportunity to get a first hand look at what it's like to be an exclusive member of the global F45 Challenge community. From nutrition education and team training to progress tracking and customized daily meal planning, we're here to make sure that you feel supported and motivated to go after your goals. This is your chance to better understand your individual fitness ability, develop healthy eating habits, and make positive changes to your life!
To ensure you're geared up for Initiator, we've outlined everything you need to know to get prepared and ready to join this exciting opportunity. It's also a good idea to reach out to your local F45 studio for additional information about Challenge registration and preparation. It's time to break free from comfort zones and push yourself to a new level of performance…what can you accomplish in 14 days? Let's get after it!
What's New?
Accountability is one of the most important factors when it comes to achieving your fitness goals. To help you stay consistent and on track with your training, F45's Lionheart TVs will now showcase all member attendance throughout Initiator Challenge via MindBody (even if you're not using a LionHeart device).
When does Initiator start and how can I register?
F45's Initiator Challenge runs for 2-weeks starting Saturday July 16th to Saturday July 30th. Initiator registration opens on July 2nd and will remain open throughout the duration of Challenge. Be sure to connect with your local F45 studio for specific information including reminders and important dates.
F45 Challenge App
Upon registering for Challenge, ensure you've downloaded the F45 Challenge mobile app (iOS&Android) and set up your personal profile. Here you'll gain access to Challenge news, videos from our F45 ambassadors, health and wellness articles, on-demand workouts, and customized meal planning. The Challenge app is your go-to resource for all things Challenge. While the focus of this Challenge is geared towards lifestyle routine and short term goal-setting (as opposed to physical body composition changes) it's important to select your long-term goal in the Challenge app: Lose Weight, Build Muscle, Maintain. Selecting your long-term goal ensures you'll gain access to your relevant daily calorie target and 2-Week Initiator Custom Meal Plan.
Initiator Goal Setting
Effective goal setting is strategic, focused, and actionable and is a key component for driving motivation and accountability when we start to push ourselves out of a comfort zone. Now is the time to start thinking about what you want to get out of this 2-Week Initiator Challenge and set a relevant goal for this 14-day period. During Initiator Check-in on July 16th, write out your SMART goal and start to brainstorm what you'll plan to do on a daily basis during Challenge to stay on track to this goal. S→ Specific |M→ Measurable |A→ Achievable |R→ Relevant |T→ Timeline
For example, let's say your Initiator goal is 'to be more consistent with your training schedule.' Here's how to translate this into a SMART goal:
Specific?

I plan to attend a minimum of 5 Challenge workouts/ week during Initiator

Measurable?

I'll use the Challenge app to log & track each of my Challenge workouts

Achievable?

I know I am capable of 5 weekly workouts since I've done this before.

Relevant?

I want to improve my fitness but I struggle with accountability.

Timeline?

2-Weeks
Optimize your nutrition with custom meal planning
The Challenge app EAT section houses your custom meal plan developed by F45's accredited Nutrition team. After setting up your profile, you can use the calorie guide to determine your goal-targeted daily caloric intake. Each day of your meal plan includes breakfast, lunch, dinner and two healthy snacks. Utilizing the Challenge meal plan is a great way to stay accountable and on track to a healthy eating routine. You'll also have a week-by-week grocery list to help you plan out each set of your weekly meals.
If cooking isn't your thing, we've got you covered with our F45 Challenge Meal Delivery. In the F45 Challenge app EAT section, you have the option to either Cook-at-Home or Order Challenge Meals through one of our F45-approved delivery partners. All meals cater to your custom meal plan and are delivered fresh, directly to your doorstep for added convenience. Find your local F45 Challenge Meal Delivery Partner.
NEW INITIATOR RECIPE
Turkish Beef Kofta with Cucumber Yogurt Sauce and Parsley Salad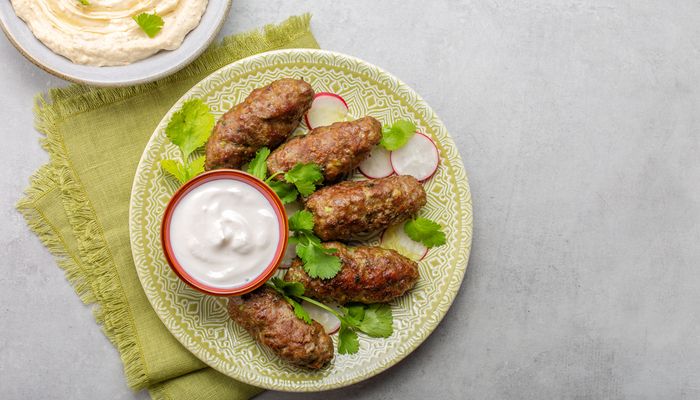 Here's a look at what's coming up on the Challenge Blog
How to Master Mindful Eating

What training style is best for weight loss

Recovery Nutrition & BCAAs: Here's the Low-down

2022 Top Four Trending Superfoods

How to build muscle effectively

New Recipe! Upgrade your morning with a different kind of latte
Browse more on the F45 Challenge Blog: