C35 All You Need to Know
Jan 26 2022 | Kimberly Bowman, MS, CNP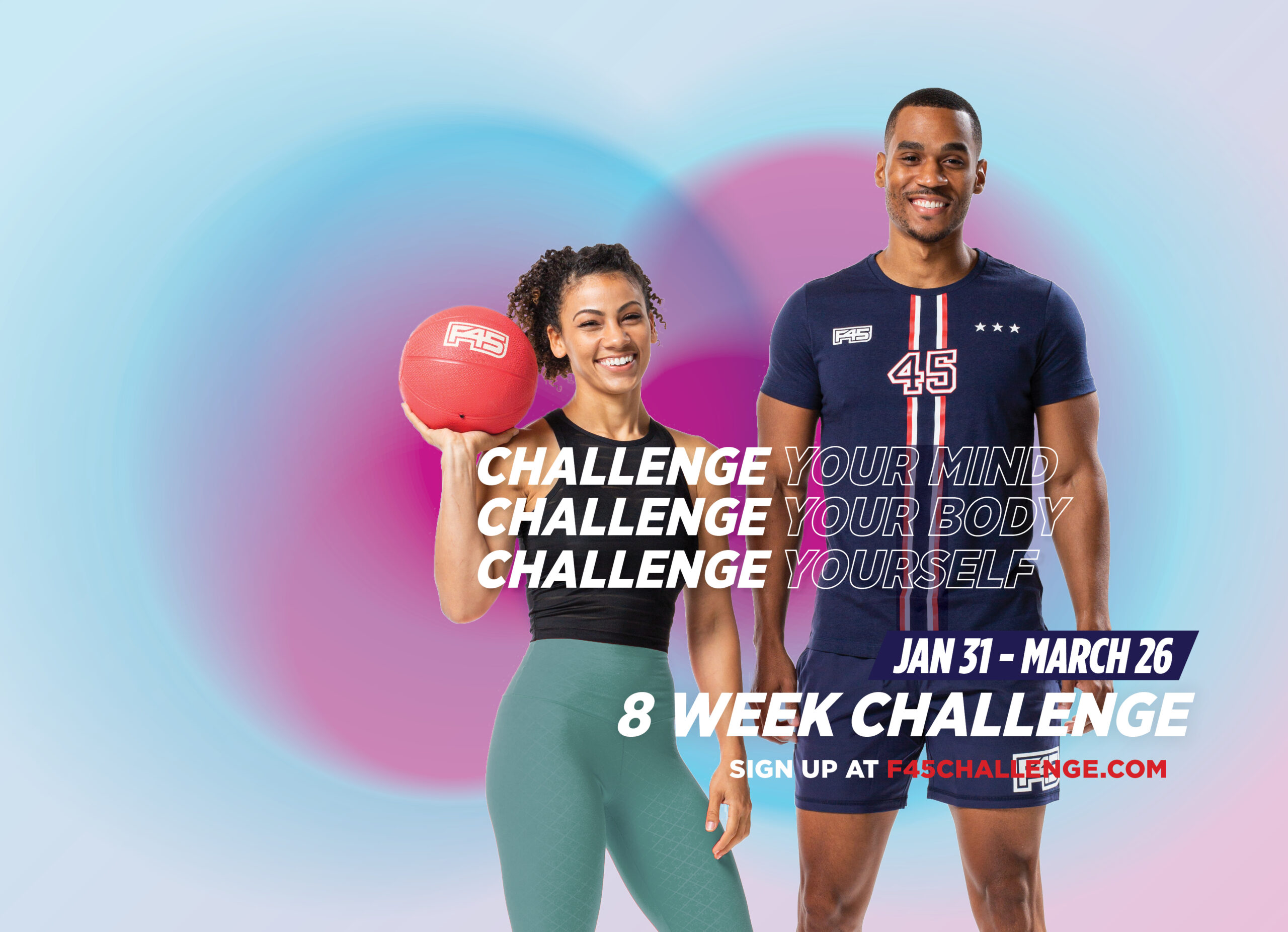 Welcome Challengers, 
The F45 8-Week Challenge (Jan 31st to March 26th) is now less than one week away! It's time to get focused, set some goals, commit to your training routine, and stay on top of nutrition so you can achieve your highest level of performance. To help you get ready, we've outlined everything you need to know for this 8 week Challenge. It's our mission to ensure you have all of the information and resources to help you feel confident and ready for a successful fitness journey. Be sure to reach out to your local F45 studio for questions and additional information on how to set yourself up for the start of Challenge next week.
Challenge Registration & Check-In 
You can register for C35 by completing the benchmark check-in within the F45 Challenge app.
1. Complete the registration process.
2. Have an active membership with an F45 studio.
3. Link the Challenge app to your F45 studio membership. 
Note: if you already have a Challenge account linked to your membership you don't have to complete the final step (3), you will only need to complete the Challenge registration.
Body composition & InBody scans
Body composition is the physiological breakdown of components in your body including; fat, protein, bones, minerals, and water. Body composition analysis (InBody scans) provide a reliable measure of body composition versus body mass alone as they allow us to differentiate these components (fat mass, lean muscle mass, body fat percentage, total body water etc). Connect with your local F45 Studio prior to the start of Challenge on Jan 31st to schedule your InBody scan. For additional details on why it's important to do an InBody scan, refer to 'Why do we need to use more than just bodyweight to track Challenge progress?'
Monitor Your Progress with the F45 Challenge App
The Challenge app (iOS/android) is your go-to resource for all things related to F45 Challenge. Here, you'll be able to access a number of resources designed to help you reach your fitness goals. Within the portal, be sure to check out the weekly nutrition and wellness blogs along with the daily customized meal plans developed by the F45 Nutrition Team. You will also find additional support through the F45 Training Facebook and Instagram pages. 
After you've registered for Challenge, head to the TRACK section of the F45 Challenge app. First, you'll want to determine your recommended daily calorie intake. Next, you'll receive your customized meal plan based on your chosen dietary preference. The calorie guide is a key resource for individualizing your daily calorie intake to your pre-selected Challenge goal (lose weight, health maintenance, build muscle) as it takes into account both your basal metabolic rate (BMR) and your total daily energy expenditure (TDEE).
BMR: the number of calories your body requires each day for physiological function (with no physical activity).
TDEE: your maintenance calories or the number of calories your body requires to maintain weight while accounting for daily physical activity level.
Whether you're looking to lose weight or build muscle, understanding your individual daily calorie consumption is essential for creating a healthy eating routine supportive of training progress. Also in the TRACK section of the F45 Challenge app, you'll find a comprehensive goal tracking dashboard allowing you to monitor your progress. All that's left is for you to put in the hard work!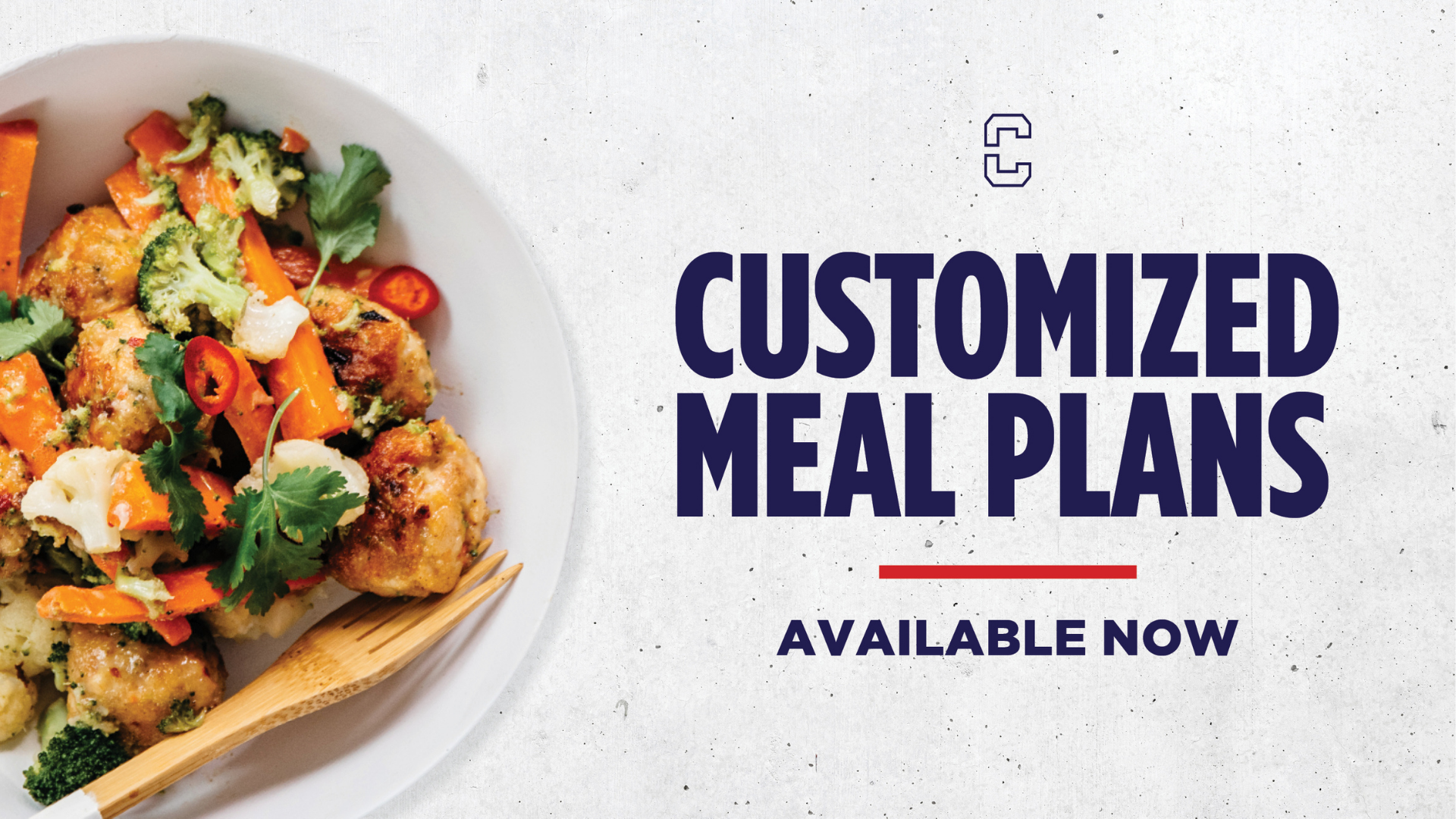 F45 Customized Meal Plans
Weekly meal plans: Challenge custom meal plans have been developed by our F45 HQ nutrition team as a guide to help you achieve accelerated progress over the 45-day period. Goal-specific energy requirements largely vary depending on your selected Challenge goal: fat loss, health maintenance, or lean muscle development. Before selecting your meal plan type (mainstream, vegan, vegetarian) head to the Dashboard on the Challenge Portal to customize your meal plan using the calorie calculator. This customization will help maximize your performance and recovery by calculating your recommended daily calorie target that aligns with your weekly meal plan and long-term Challenge goal. 
Weekly grocery lists: Avoid impulse buying and browsing every aisle of the grocery store. F45 Custom meal plans include a detailed, aisle-specific weekly grocery list. To help you plan ahead and get ready for each Challenge week, your weekly grocery list will be updated on the Challenge portal one week in advance of your upcoming weekly meal plan. 
Recipe library: Browse over 2000 recipes from breakfast, lunch, and dinner options to pre and post workout snacks–all easily filtered by dietary preferences. 
Challenge Meals: Short on time? Challenge Meal Delivery gives you the high-quality nutrition you need to power through each F45 session. All meals are delivered directly to your doorstep for added convenience. Find your local F45 Challenge Meal Delivery.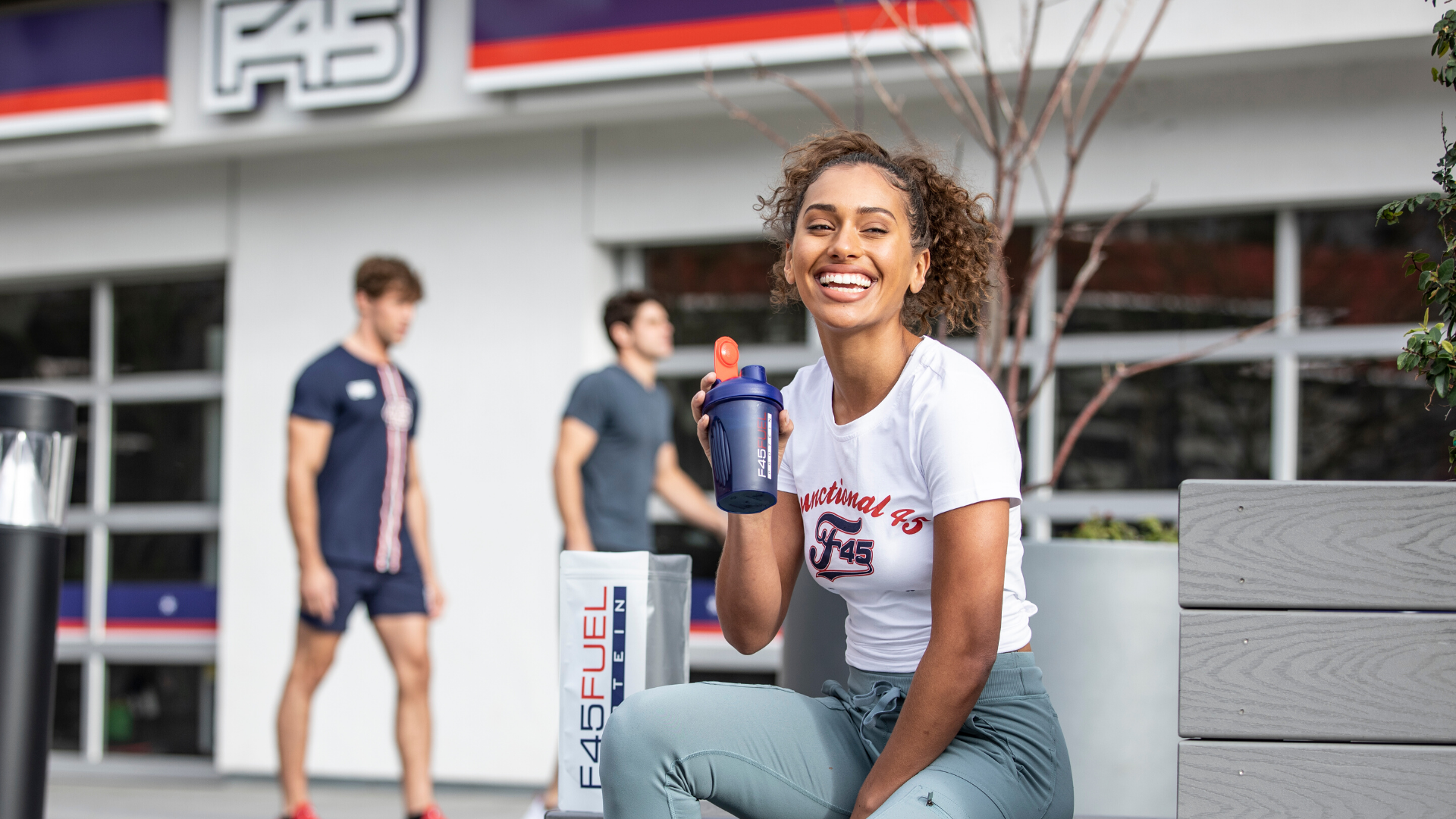 F45 On Demand Workouts
At F45, our mission is to transform lives around the world. Whether you're planning to workout at home or join us in the studio, you can stay fit, healthy, and connected to the F45 Challenge no matter where you are in the world. With our on-demand workouts, achieving your fitness goals has never been easier. Train alongside us each day–on your own–by accessing F45 at-home workouts via the F45 Challenge app or website. 
Related articles: