Challenge 32: All You Need to Know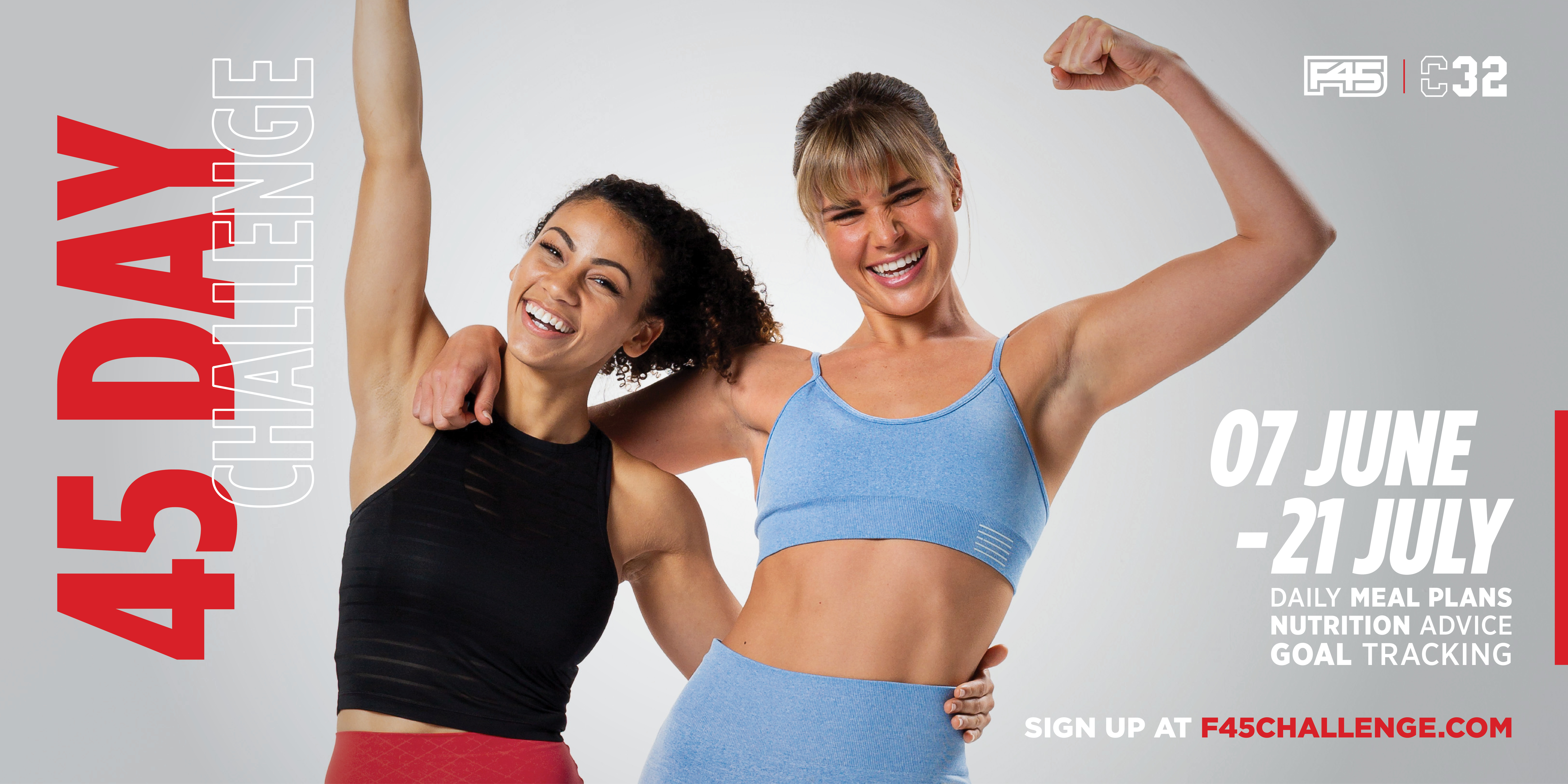 Welcome, Challengers!
Throughout the Challenge, we will provide you with all the tools you need to succeed. We hope to motivate, inspire and guide you to success, so you can achieve your goals in a healthy, sustainable way.
The portal is your one-stop shop for all things Challenge. This hub of resources will help you to reach your goals and feel amazing, both inside and out. You will also find additional support through the F45 Challenge Facebook page, F45 Challenge Instagram, and newsletters from HQ, featuring updates from the HQ Challenge team.  Our Nutrition team, made up of dietitians and nutritionists, provides weekly recipe ideas, meal plans, blogs, goal tracking tools, and updates. We highly recommend you utilize the portal as your main information resource throughout the Challenge.
Here are all the details you need to know as you embark on this journey:
NUTRITION 
Weekly meal plans: Challenge custom meal plans have been developed by our F45 HQ nutrition team as a guide to help you achieve accelerated progress over the 45-day period. Goal-specific energy requirements largely vary depending on your selected Challenge goal: fat loss, health maintenance, or lean muscle development. Before selecting your meal plan type (mainstream, vegan, vegetarian) head to the Dashboard on the Challenge Portal to customize your meal plan using the calorie calculator. This customization will help maximize your performance and recovery by calculating your recommended daily calorie target that aligns with your weekly meal plan and long-term Challenge goal. 
Weekly grocery lists: Avoid impulse buying and browsing every aisle of the grocery store. F45 Custom meal plans include a detailed, aisle-specific weekly grocery list, sent out one week in advance of your weekly plan throughout Challenge.
Recipe library: Browse over 2000 recipes from breakfast, lunch, and dinner options to pre and post workout snacks–all easily filtered by dietary preferences. 
Challenge Meals: Challenge Meals give you the high-quality nutrition you need to power through your long days and F45 sessions. Everything is delivered to your door for added convenience.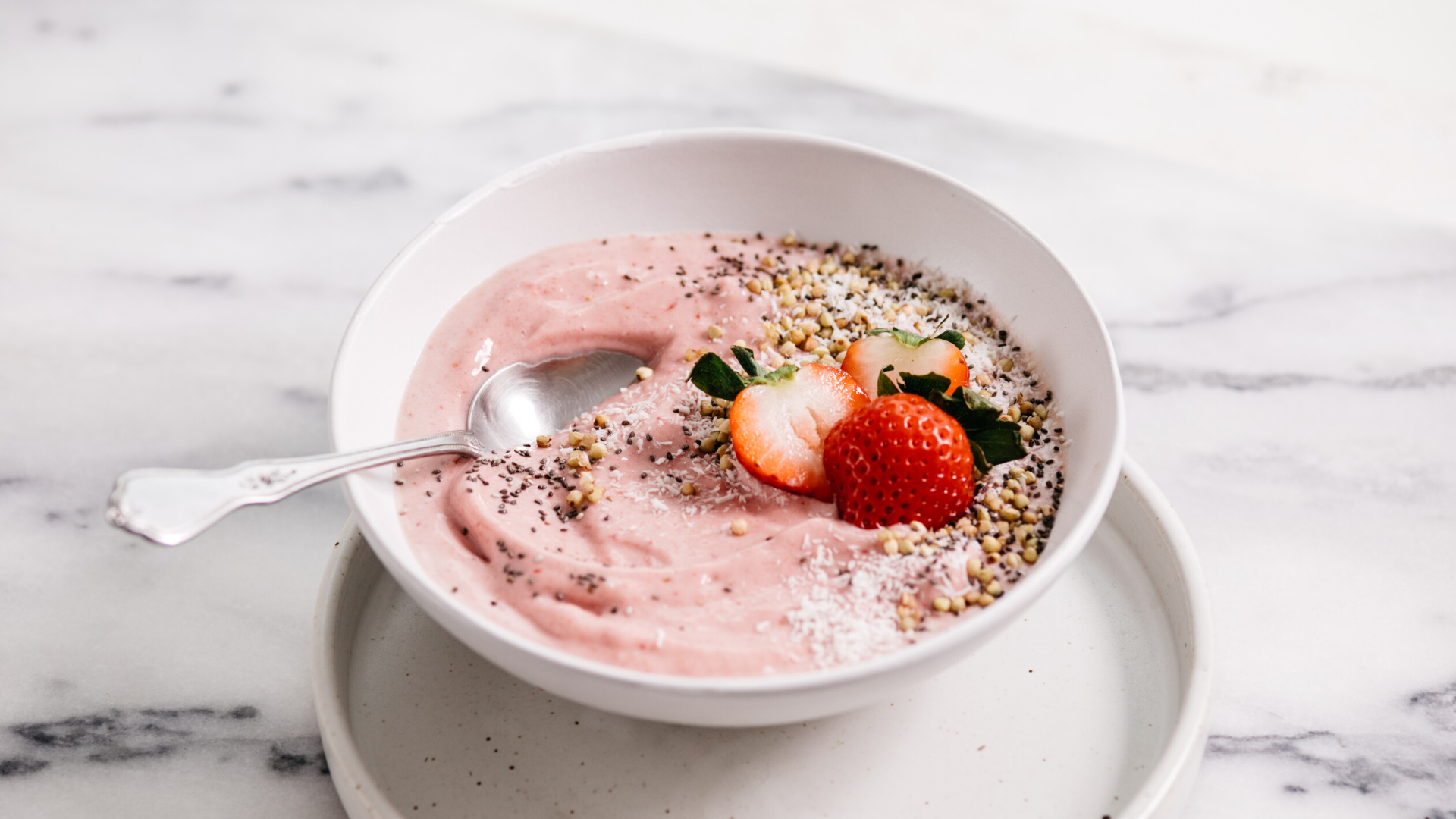 TRACKING
Goal tracking: We want you to achieve your goals. This Challenge portal and app provide you with a comprehensive goal tracking dashboard, progress charts, and unique point system for progression and motivation. All that's left for you to do is put in the hard work.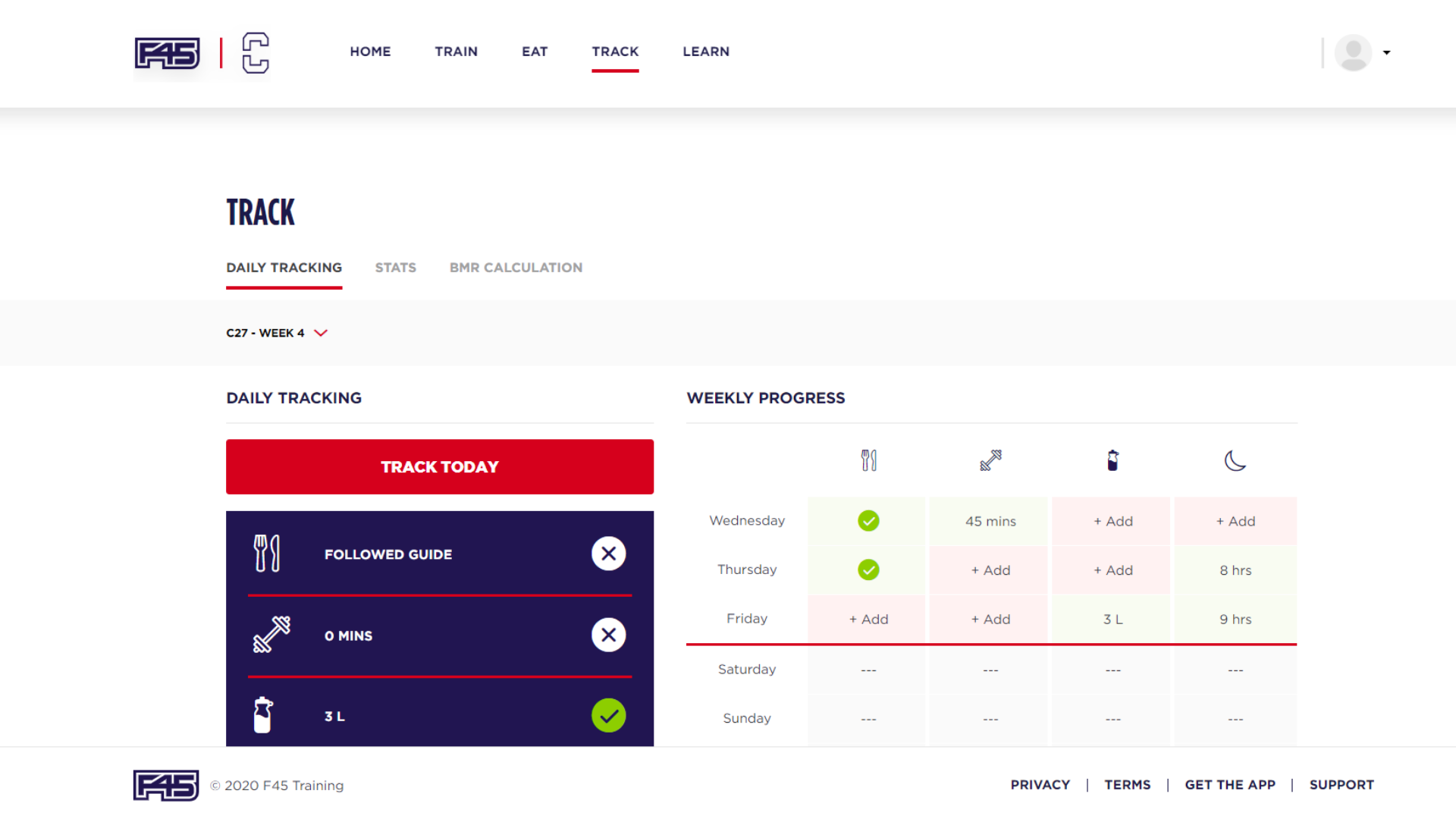 TRAINING 
F45 Training is a global fitness community specializing in innovative, high-intensity group workouts that are fast, fun and results-driven. Join the F45 community for the support you need to push through the 45 days of the Challenge. 
Our mission is to change lives around the world, and nothing will change that. Whether you workout at home or join us in the studio, you can stay fit, healthy and connected to the F45 family, no matter where you are in the world. With our on-demand workouts, achieving your fitness goals has never been easier. Train alongside us each day–on your own–by accessing F45 at-home workouts via the F45 Challenge app or website.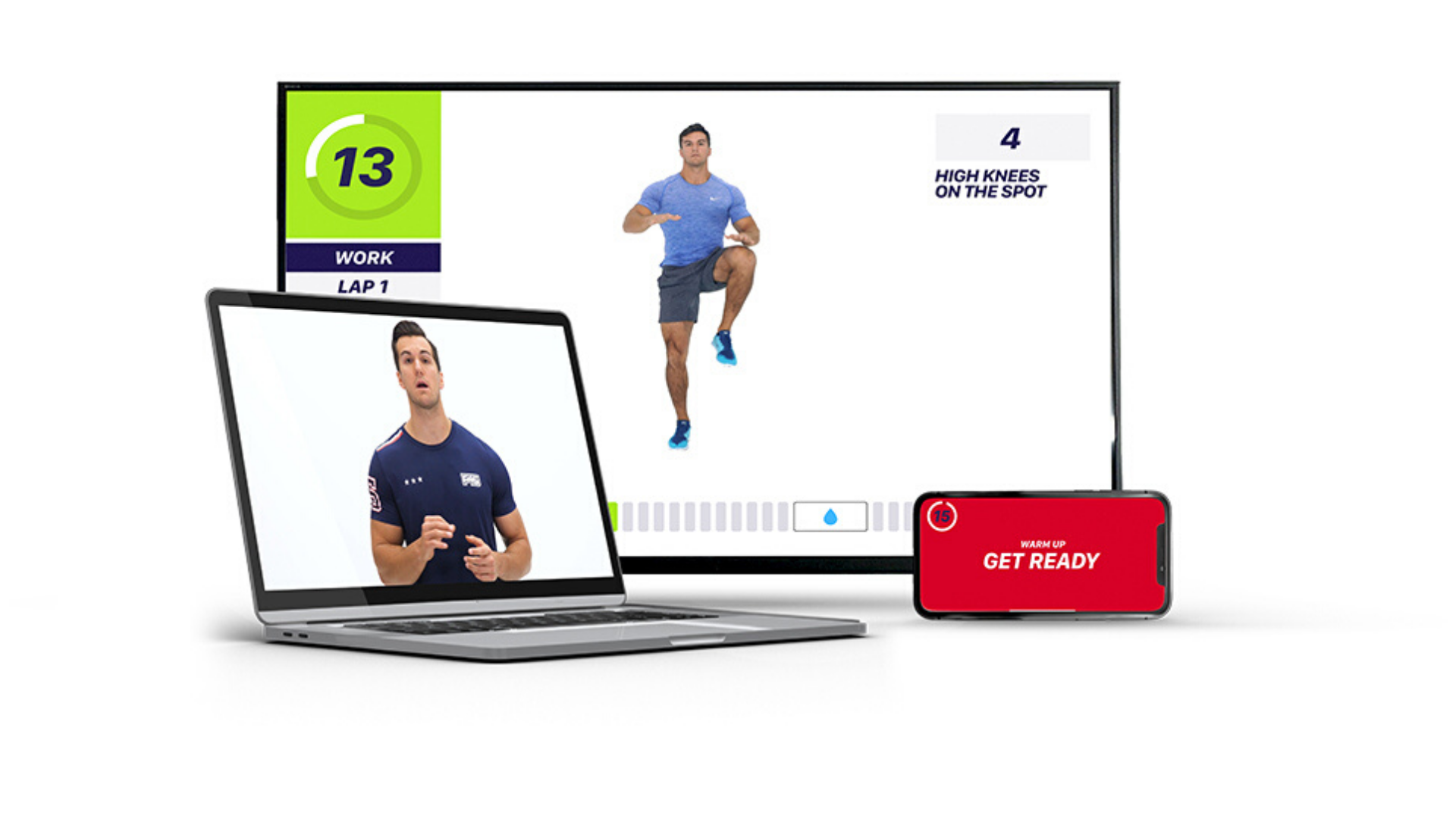 CALCULATING YOUR CALORIC INTAKE
The calorie calculator located within the Challenge portal and Challenge app is a key resource in establishing your customized meal plan. This calculator will individualize your daily calorie target to your pre-selected Challenge goal (fat loss, health maintenance, muscle build) by using metrics including basal metabolic rate (BMR) and total daily energy expenditure (TDEE).
BMR: calories/day required for daily function (with no physical activity). 
TDEE: calories/day required to maintain weight while accounting for daily physical activity level (activity level is defined by days/ week of physical activity).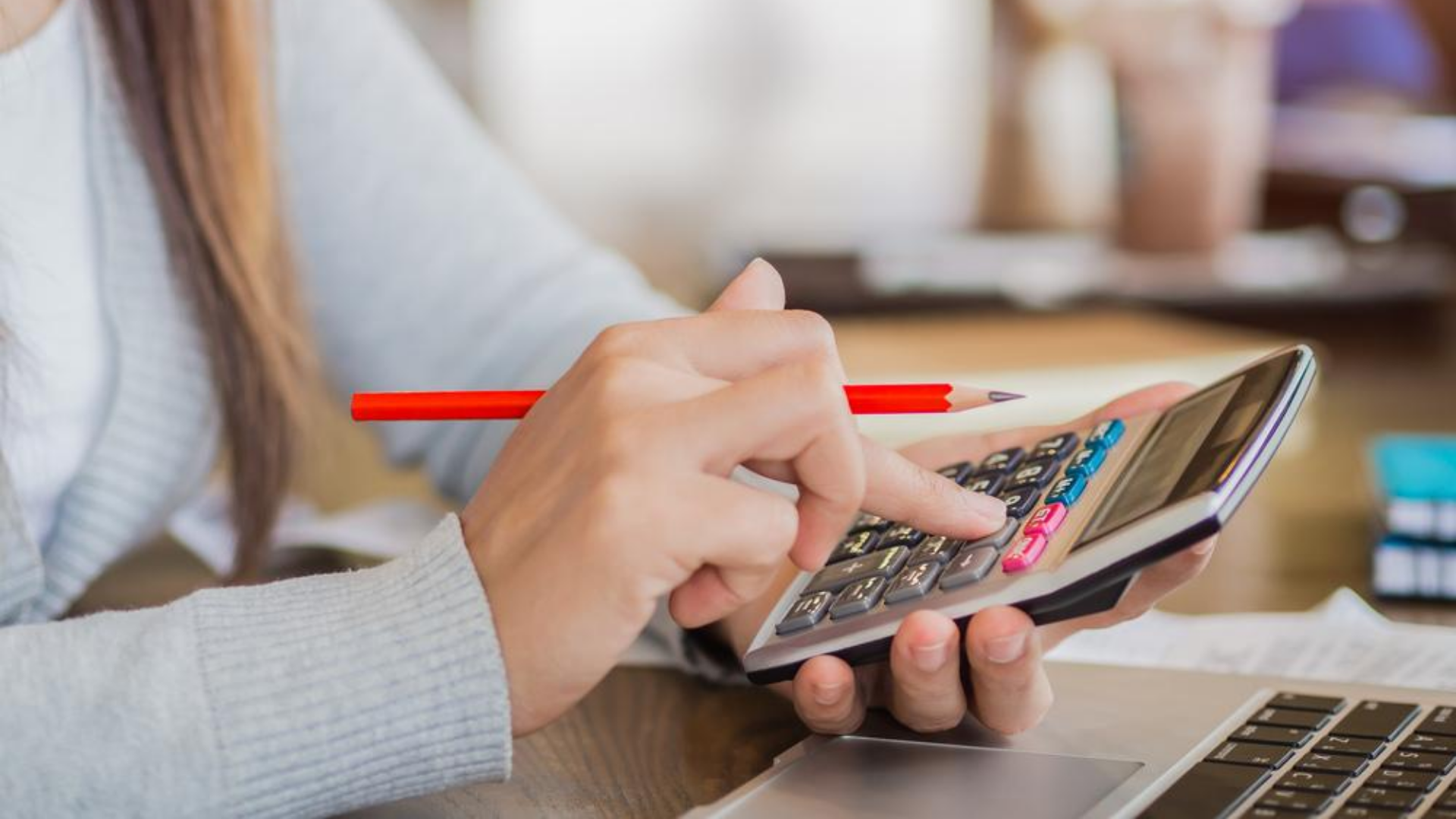 HOW DO I MEASURE MY RESULTS? 
For complete details on instructions for weigh-ins and other measurements, visit the Measurements blog. 
CHALLENGE PHASES
The F45 Challenge is broken up into four phases. Each phase has a unique educational and motivational theme.  Each of the four phases of the Challenge builds upon the phase before it. After successfully completing a Challenge, you will have the information and tools needed to make lasting changes to your body and health.