Challenge 34: All You Need to Know
 Oct 19 2021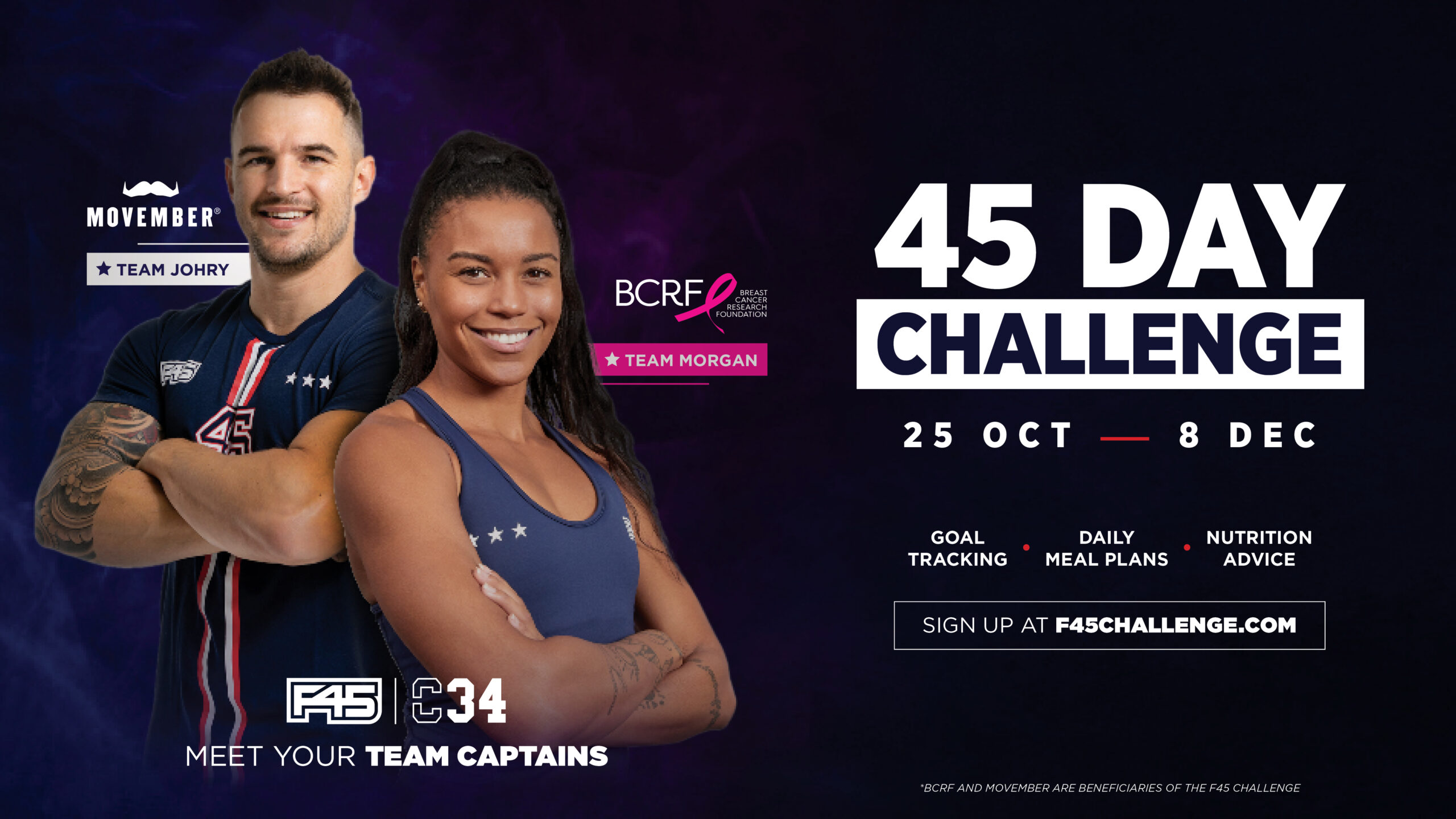 Welcome, Challengers!
With C34 less than one week away, we wanted to provide you with access to a number of resources and tools to help you make the most out of this upcoming Challenge. We aim to motivate, inspire, and support your fitness journey to help you achieve long-term results.
First off, the Challenge portal is your go-to resource for all things related to F45 Challenge. Here, you'll be able to access a number of resources designed to help you reach your fitness goals. Within the portal, be sure to check out the weekly nutrition and wellness blogs along with the daily custom meal plans developed by our team of dieticians and nutritionists. You will also find additional support through the F45 Training Facebook and Instagram pages. We highly recommend you utilize the portal as your main information resource during Challenge.
Here are all the details you need to know to get geared up for C34: 
WHAT'S NEW ABOUT THIS CHALLENGE?
In C33, F45 HQ introduced the team's concept with great success.  Now more than ever, community spirit is vital, and our global community will be working together to support two new charitable organizations: Movember and the Breast Cancer Research Foundation (BCRF). F45 Team Johry will represent Movember — to support the funding of men's health projects around the world while F45 Team Morgan will represent BCRF — to provide support and funding for the continued research, prevention, and cure of breast cancer. Read below to learn more about  how you can make a difference by participating in C34. 
It's time to step it up and show our support for these incredible organizations while we challenge ourselves along the way. Let's make C34 our biggest contribution yet! 
How can I support these charitable organizations during C34? 
F45 HQ will make donations up to a total value of USD 25,000 per charity based on the number of studio check-ins throughout the Challenge 45-day period. For check-ins to contribute to donations you will need to have an active membership with an F45 studio and complete the Challenge registration process via the F45 Challenge app (iOS/android). During Challenge registration you will be asked to select your Challenge team — Team Johry (supporting Movember) or Team Morgan (supporting BCRF). Every F45 session that you then attend as a registered F45 Challenge member will contribute to your team's total number of studio check-ins, and therefore our donation to your team's charity. 
How will the charitable donation work?
Donations will be generated at $0.20 per F45 studio check-in up to a maximum of USD 25,000 per charity. At the end of the Challenge, F45 HQ will make a one-time donation to each charity based on the number of studio check-ins attributed to each team.
Do I need to make a donation to participate?
There is no obligation for anyone to donate personal funds to either charity. Simply register for C34 and start attending your local F45 studio. Each time you attend your F45 studio throughout Challenge you are adding to the total donation amount that F45 HQ will donate to your team's charity. 
How do I register for C34?
You can register for C34 by completing the benchmark check-in on the F45 Challenge app. For check-ins to contribute to donations, you will need to:
Complete the registration process.

Have an active membership with an F45 studio.

Link the Challenge app to your F45 studio membership.

Note: if you already have a Challenge account linked to your membership you don't have to complete the final step (3), you will only need to complete the Challenge registration and team selection process. 
When can I register for C34?
Initial Registration and team selection are open now until October 30th. Remember that you'll need to have the Challenge app downloaded to complete registration check-in and team selection.
Do I need to be on a team to register for C34?
Yes. You will need to register with either Challenge Team Johry (supporting Movember) or Challenge Team Morgan (supporting Breast Cancer Research Foundation) for your class participation to add to the charitable donation in order to participate in C34. 
How can I learn more about the charitable donations?
Once you begin the benchmark check-in, you will learn about the Challenge for a Cause initiative and will be able to read more about each charity. From here, you can either sign in to your account or easily find a local studio to join and participate in. F45 HQ will also be releasing an article specific to your team's charity so you can learn more about each organization and the impact they have around the world. 
What are the Challenge teams?
F45 HQ will make a donation based on each team's total studio check-ins throughout the Challenge period. There are two teams to choose from representing the two separate charities, each with an F45 HQ ambassador.  
Team Morgan will be representing the Breast Cancer Research Foundation. BCRF's mission is to prevent and cure breast cancer by advancing the world's most promising research. Breast cancer knows no age, gender or race. As the most common cancer in women worldwide and the second most common cancer overall, it remains a fact of life. Nearly 1.7 million women around the globe were diagnosed in 2012, and incidence rates are on the rise. Our goal: No more fear. No more hospital visits. No more side effects or needless suffering. No more loved ones lost to breast cancer.
Team Johry will be representing Movember. Mental health and suicide prevention, prostate cancer and testicular cancer – Movember are taking them all on. Since 2003, Movember has funded more than 1,250 men's health projects around the world, challenging the status quo, shaking up men's health research and transforming the way health services reach and support men.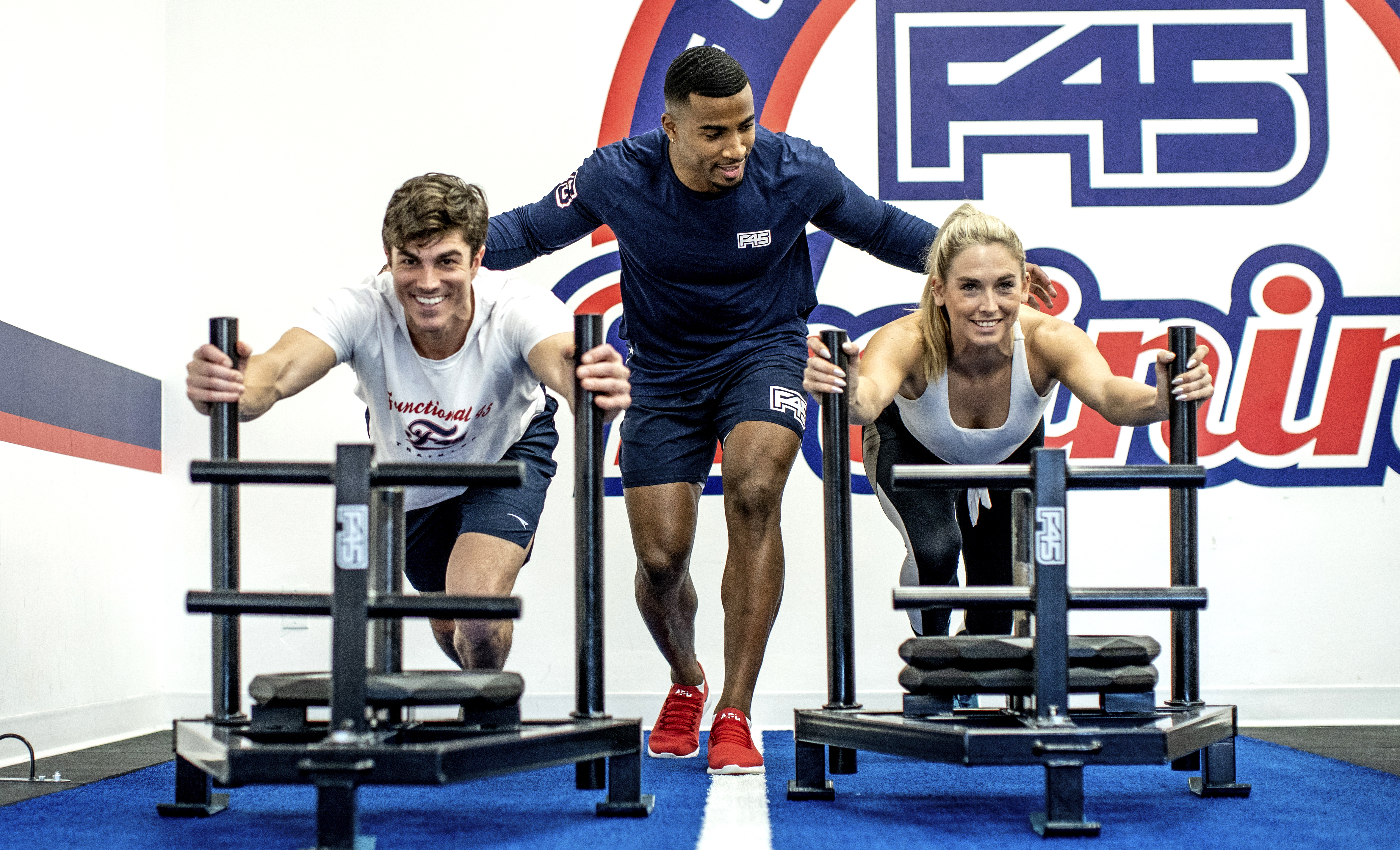 How do I join a team?
Challengers join a team by downloading the iOS or Android mobile app and completing the check-in. At the end of the C34 benchmark check-in you will have the opportunity to select Team Morgan or Team Johry. Once you have selected your team, we encourage you to share your support for your selected team ambassador on social media with hashtags: #TeamMorgan or #TeamJohry as well as #F45Challenge. Also, don't forget to tag your local F45 studio!
Note: you will be unable to complete the studio check-in on the Challenge website. Please download the Challenge app to complete Challenge check-in, registration, and team selection. 
Can I still participate if our studio is closed?
Absolutely,! If you are utilizing F45 Live, your member visits will be tracked through MindBody or Glofox and included in visit totals. If you are using F45 On Demand via the Challenge app, HQ can track completed views on the Challenge app videos and will include these in our totals.
NUTRITION 
Weekly meal plans: Challenge custom meal plans have been developed by our F45 HQ nutrition team as a guide to help you achieve accelerated progress over the 45-day period. Goal-specific energy requirements largely vary depending on your selected Challenge goal: fat loss, health maintenance, or lean muscle development. Before selecting your meal plan type (mainstream, vegan, vegetarian) head to the Dashboard on the Challenge Portal to customize your meal plan using the calorie calculator. This customization will help maximize your performance and recovery by calculating your recommended daily calorie target that aligns with your weekly meal plan and long-term Challenge goal. 
Weekly grocery lists: Avoid impulse buying and browsing every aisle of the grocery store. F45 Custom meal plans include a detailed, aisle-specific weekly grocery list. To help you plan ahead and get ready for each Challenge week, your weekly grocery list will be updated on the Challenge portal one week in advance of your upcoming weekly meal plan. 
Recipe library: Browse over 2000 recipes from breakfast, lunch, and dinner options to pre and post workout snacks–all easily filtered by dietary preferences. 
Challenge Meals: Short on time? Challenge Meal Delivery gives you the high-quality nutrition you need to power through each F45 session. All meals are delivered directly to your doorstep for added convenience. Find your local F45 Challenge Meal Delivery.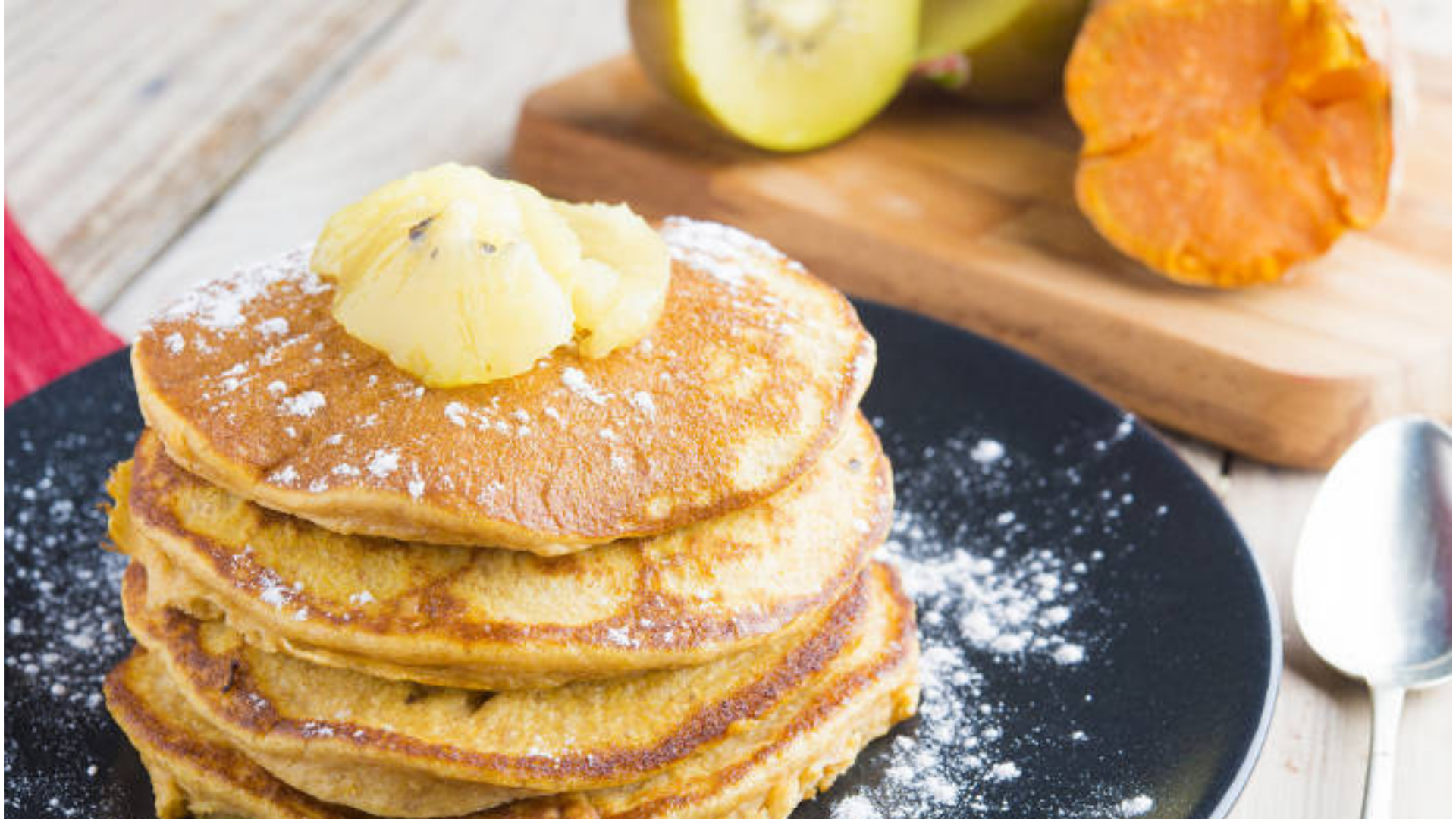 TRACKING
Goal tracking: We want you to achieve your goals. After you've registered for Challenge, be sure to check out the tracking section of the Challenge app to customize your weekly meal plan using the calorie calculator. You'll also be able to access a comprehensive goal tracking dashboard to monitor your training progress so you can stay accountable the whole way through. All that's left for you to do is put in the hard work!
TRAINING 
F45 Training is a global fitness community specializing in innovative, high-intensity group workouts that are fast, fun and results-driven. Download the F45 Challenge app, select your team, and become a part of the F45 community! It's time to challenge yourself and achieve your fitness goals, all while supporting your team's charity over these next 45-days. 
At F45, our mission is to change lives around the world. Whether you're planning to workout at home or join us in the studio, you can stay fit, healthy, and connected to the F45 family no matter where you are on the globe. With our on-demand workouts, achieving your fitness goals has never been easier. Train alongside us each day–on your own–by accessing F45 at-home workouts via the F45 Challenge app or website.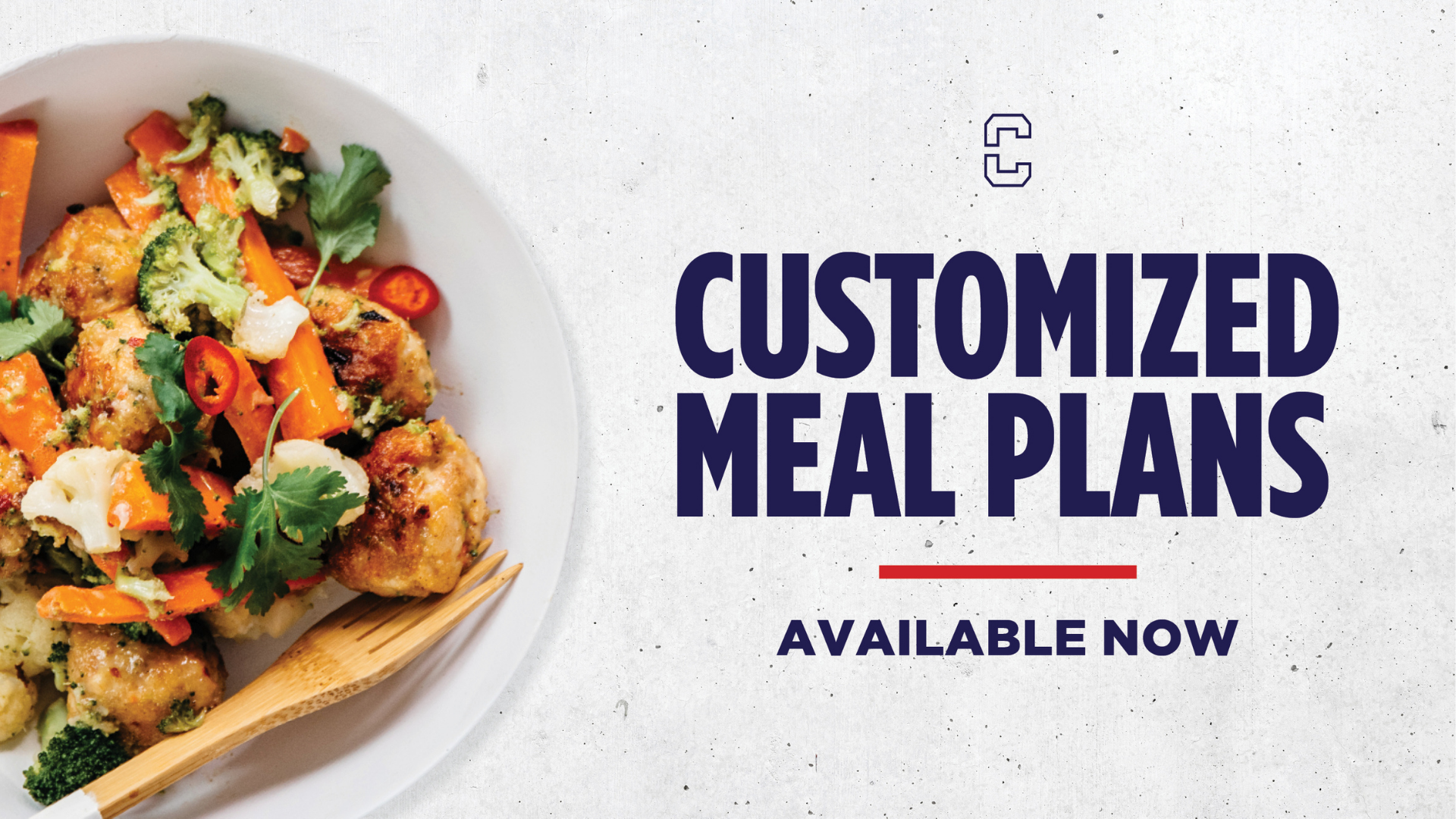 CALCULATING YOUR CALORIC INTAKE
The calorie calculator located within the Challenge portal and Challenge app is a key resource in establishing your customized meal plan. This calculator will individualize your daily calorie target to your pre-selected Challenge goal (fat loss, health maintenance, muscle building) using your basal metabolic rate (BMR) and your total daily energy expenditure (TDEE). 
BMR: calories/day required for daily function (with no physical activity). 
TDEE: calories/day required to maintain weight while accounting for daily physical activity level (activity level is defined by days/ week of physical activity).
HOW DO I MEASURE MY RESULTS? 
For complete details on instructions for weigh-ins and other measurements, visit the Measurements blog. 
Related articles: