4 Mediterranean-Style Recipes: The Key to Longevity 
What is the Mediterranean diet?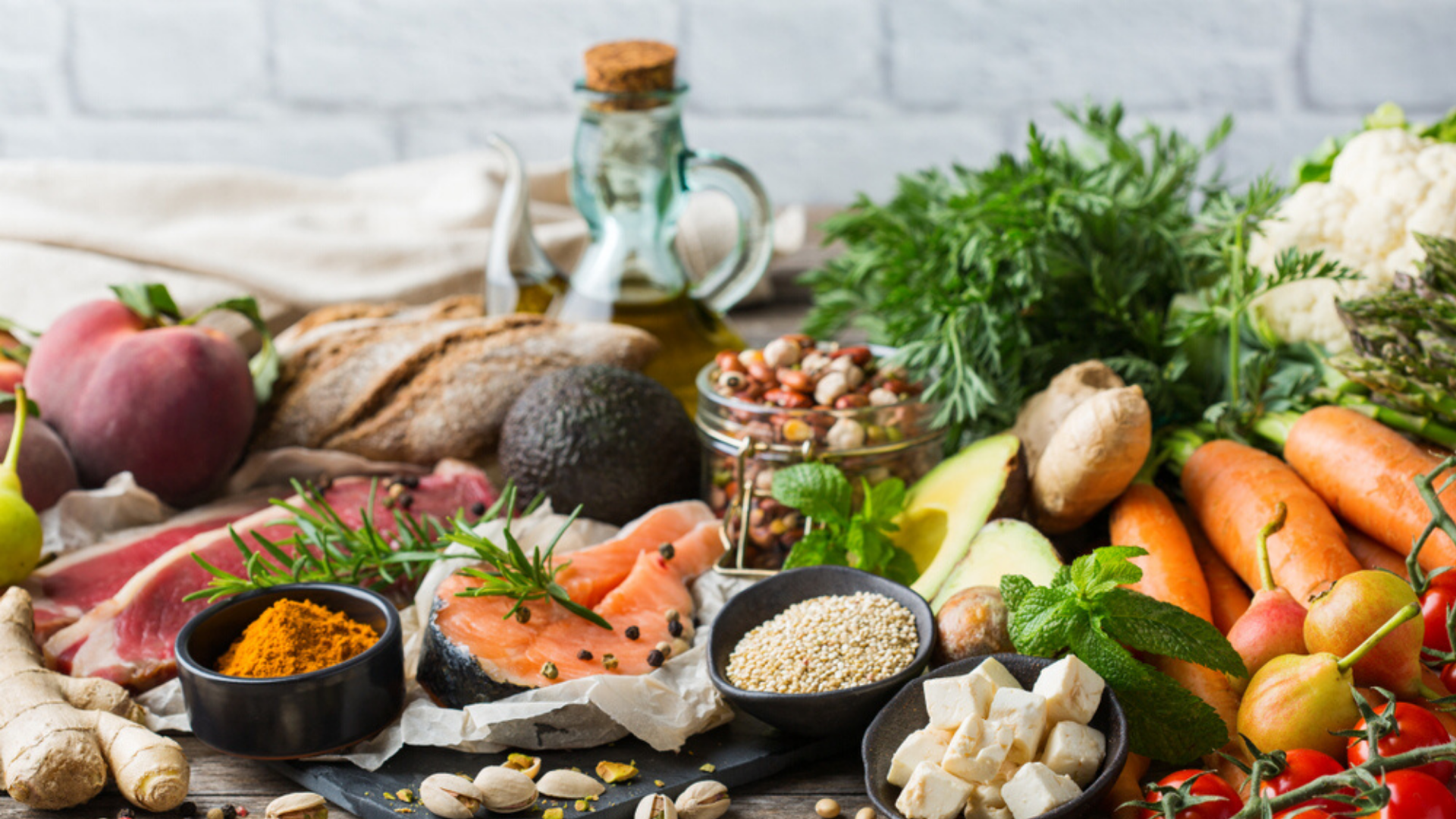 The Mediterranean diet contains plenty of whole grains, veggies, beans, seeds, nuts, olive oil and fish. Research has shown that maintaining a Mediterranean-style diet not only lowers the risk of heart disease, but can increase life expectancy. If you haven't heard of the 'Blue Zones' before, these are the areas of the world with the longest life expectancy and the lowest rates of heart disease, cancer, diabetes, and obesity. People living in Blue Zones typically opt for a Mediterranean diet and avoid heavily processed foods, dairy, and sugary foods and beverages. 
Legumes are a key part of the Mediterranean diet and provide a quality source of protein, healthy complex carbohydrates, and dietary fiber. Beans and lentils make a great addition to soups, salads, and veggie stews and are known to have a number of heart-healthy effects. You should aim to get at least a half a cup of legumes each day. 
Olive oil is one of the healthiest fats out there, and is another key focus of the Mediterranean diet. Using healthy oils in salads and cooking has shown to improve heart health by keeping both blood pressure and cholesterol in check. Be sure to opt for a quality extra-virgin olive oil, as these are made from unrefined, pure, cold-pressed olives with natural vitamins and minerals. Regular olive oil contains processed oils.
Steel-cut oats are another favorite of the Mediterranean diet. They are one of the least processed forms of oats, and are rich in dietary fiber and protein. They are an ideal breakfast option, as they are low-glycemic and therefore stabilize blood sugars. A diet that regularly includes steel-cut oats has also been shown to minimize weight gain, lower the risk of diabetes, and improve cholesterol profile. 
Here's 4 of our favorite Mediterranean-style Challenge recipes: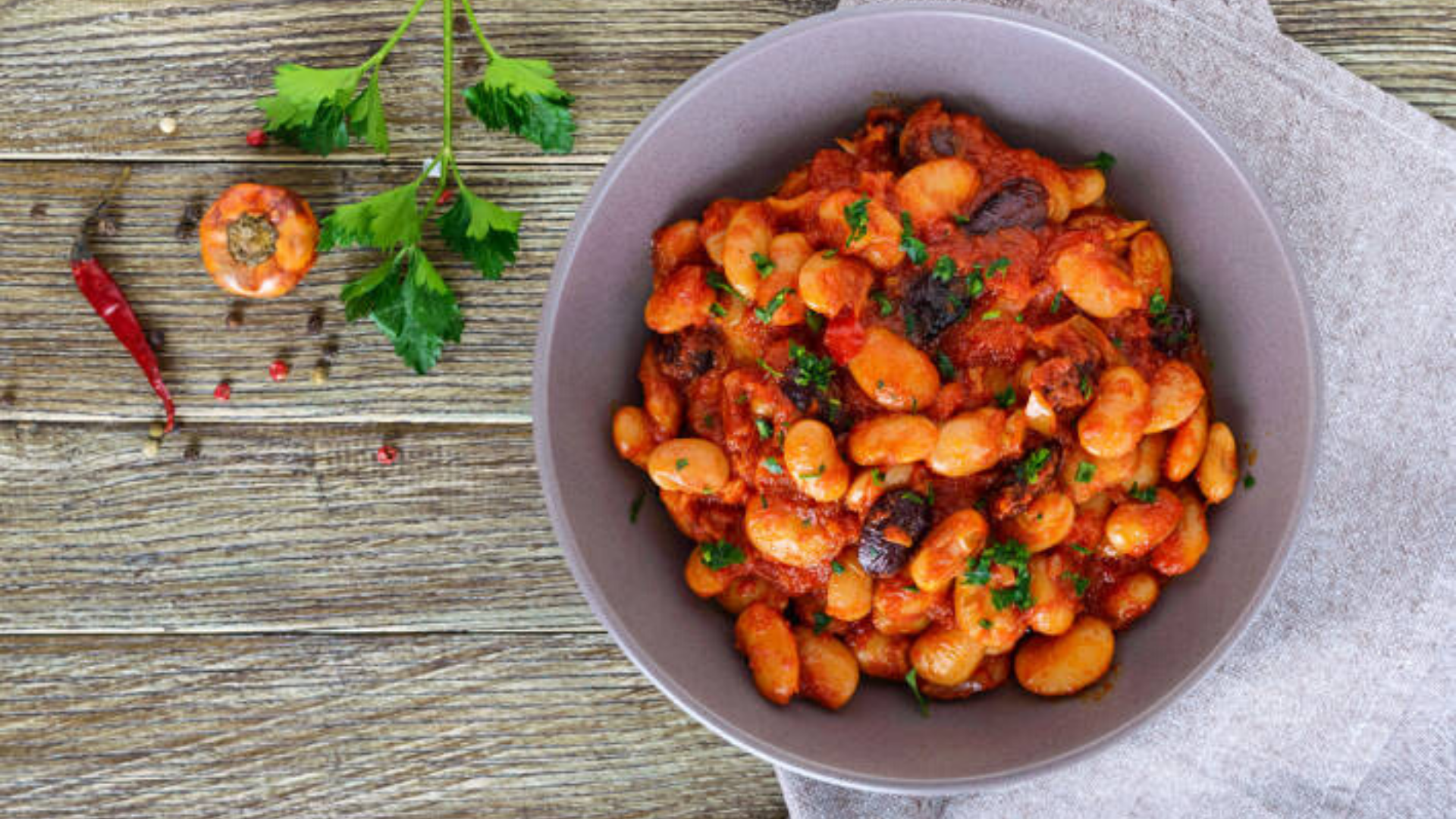 Breakfast: Turkish Baked Beans
This vegan breakfast is not only rich in dietary fiber and protein, but loaded with spice and flavor. Borlotti beans are cooked with fresh tomatoes, onions, garlic, and bell pepper and topped off with paprika and fresh herbs like Italian parsley. Beans are an excellent source of plant-based protein, which is perfect to have in the morning to stabilize blood sugars, cut cravings, and keep you feeling fuller for longer throughout the day.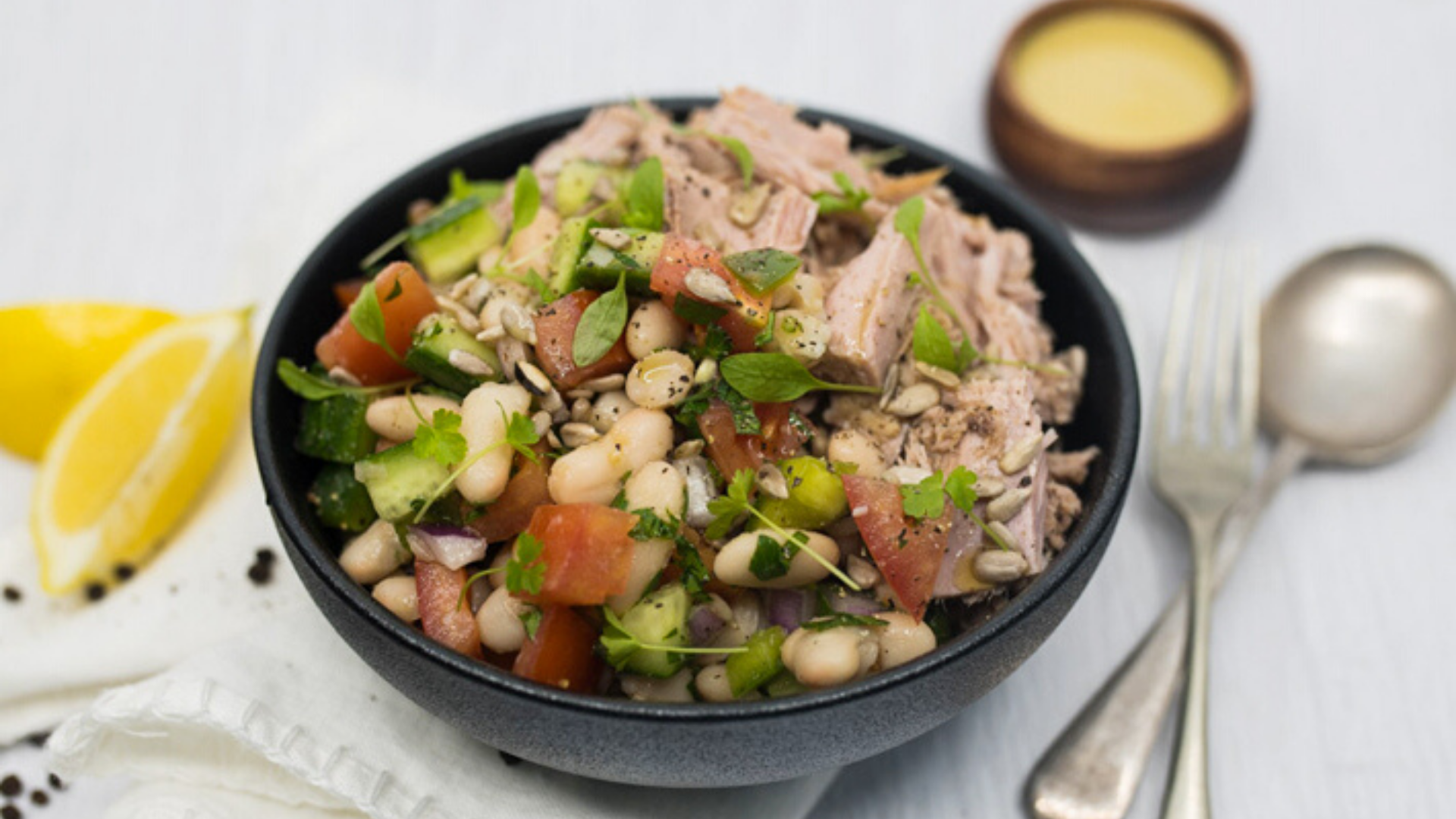 Lunch: Lemon and White Bean Tuna Salad
If you're looking for a salad that can be whipped up in less than 10 minutes, look no further! This healthy salad is simple to make, and is rich in lean proteins and healthy fats. The best part is that you can keep both canned tuna and cannellini beans in your pantry for those busy days when you just don't feel like spending a lot of time in the kitchen. The combination of albacore white tuna with olive oil and onions, topped off with parsley and sunflower kernels, is a classic yet simple dish.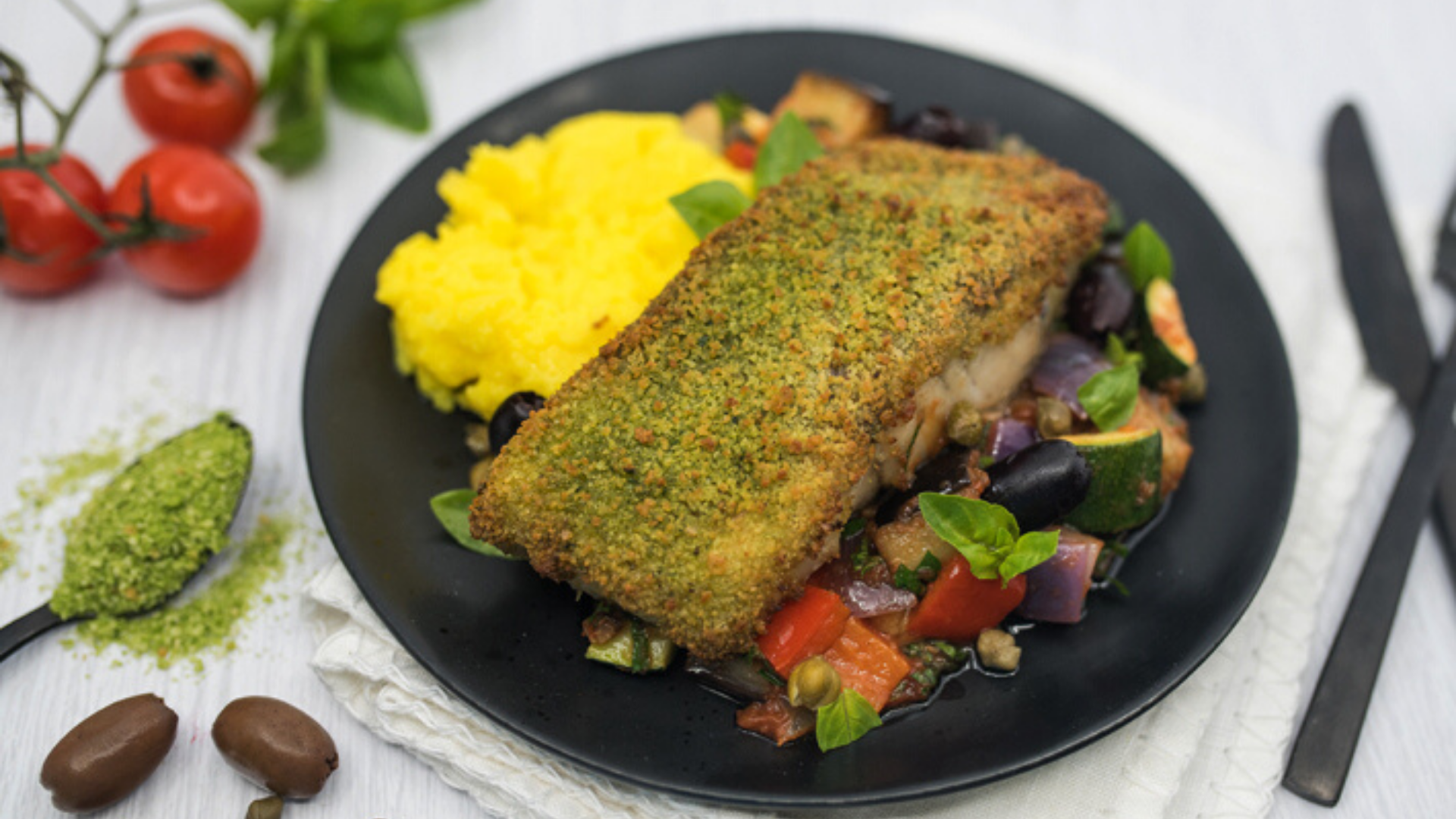 Dinner: Mediterranean-Style Fish, Tomato, Zucchini and Parmesan Bake
This traditional Mediterranean-style seafood dish is a classic that uses Blue Grenadier; however, you could also swap this for any quality white fish, such as halibut, cod, or branzino. Thinly sliced eggplant, zucchini, and bell pepper are roasted and topped with a delicious napoli sauce made with tomatoes, extra-virgin olive oil, garlic, and onions.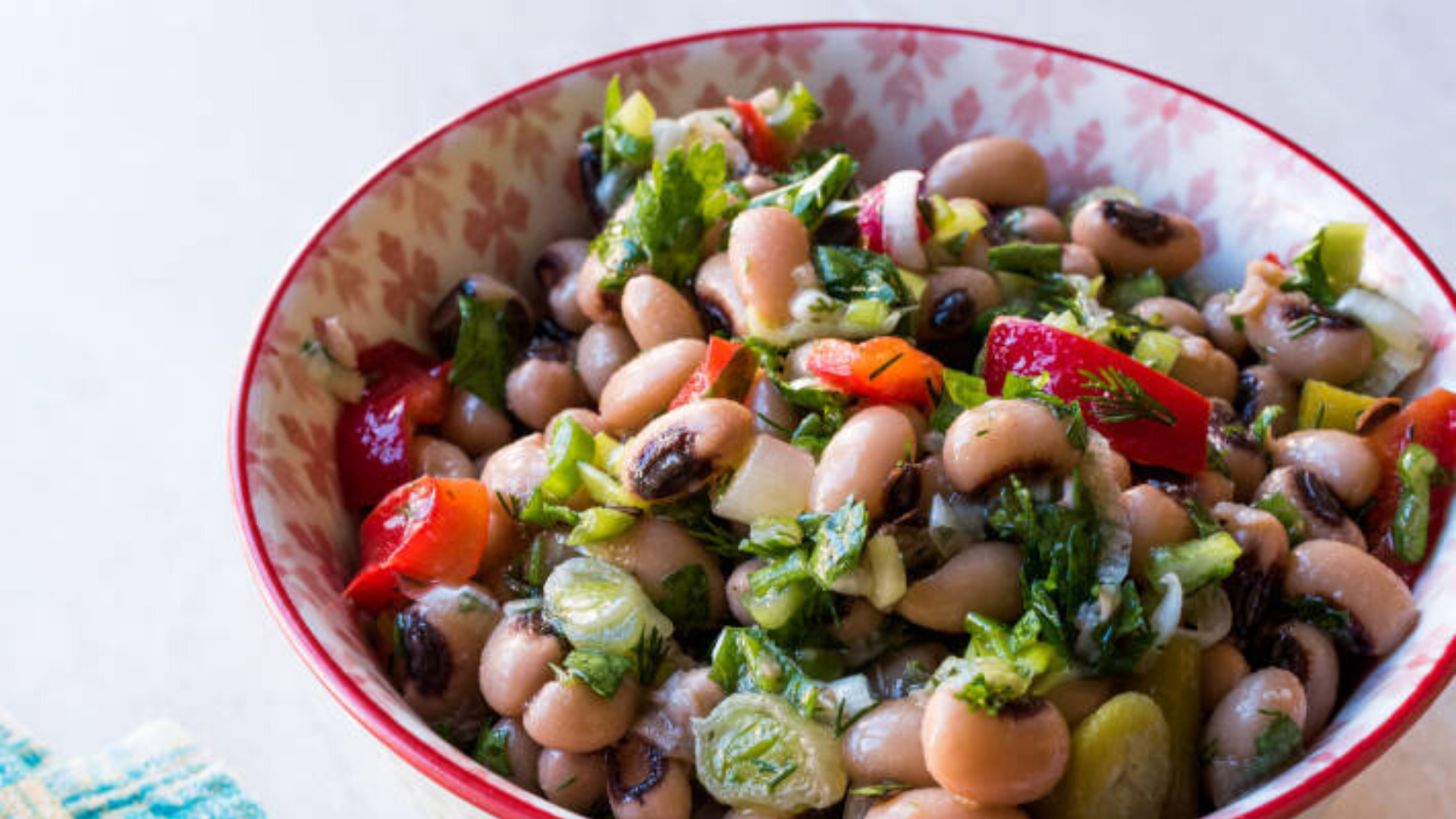 Snack: 3-Bean Salsa
If you're looking for a healthy, high-protein snack that'll cut cravings and keep you feeling full throughout the day, this 3-Bean Salsa is your new go-to! Made with chickpeas, cannellini beans, and black beans and topped with cherry tomatoes and balsamic vinegar, this is the ultimate snack that can be made in less than 5 minutes. We recommend serving with whole grain rice cakes or whole grain pita chips.