5 Breakfast Recipes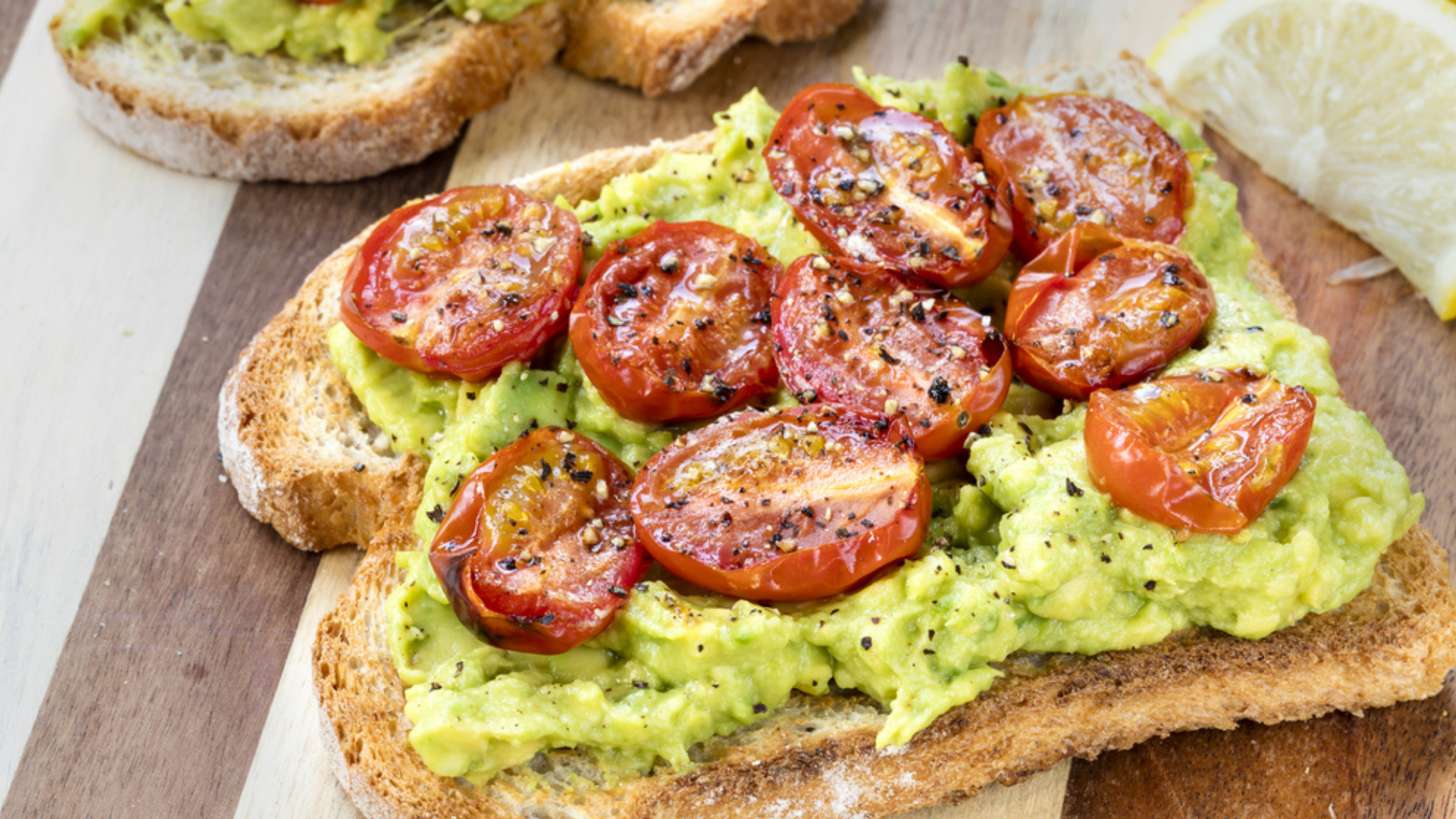 Breakfast—quite literally, 'breaking a fast'—is what sets the tone for the entire day. Our first meal jumpstarts our metabolism and provides our body with essential nutrients to boost energy and alertness. A nutrient-dense breakfast is key for replenishing glucose levels, stabilizing blood sugars, and increasing feelings of fullness to prevent midday energy dips. On the flipside, skipping breakfast or choosing sugary, processed foods that contain no real nutritional benefit can often leave us feeling tired, irritable, and more likely to have cravings or binge on junk food when we reach a peak hunger level. 
By incorporating a balance of quality protein, healthy fats, and fiber-rich carbohydrates, we're more likely to consume smaller portions throughout the day. In fact, 
research has shown that a healthy breakfast followed by a few smaller meals throughout the day can lead to better portion control and prevent us from overdoing calorie consumption at night. F45 Nutritionist Kim Bowman has some healthy, goal-specific breakfast ideas to get your morning started on the right track. 
For Muscle Building and Repair: Mexican Scrambled Eggs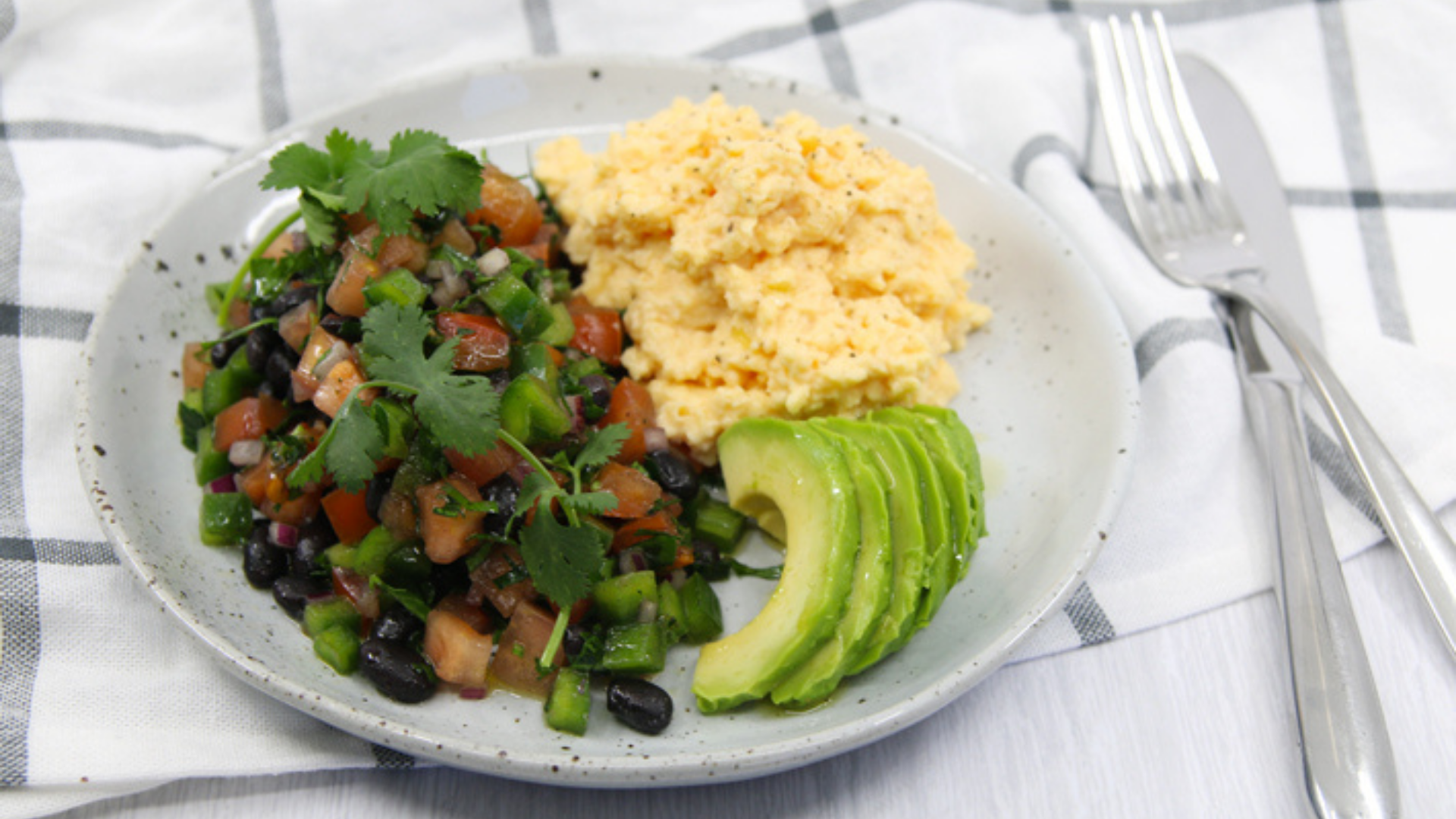 2 eggs

Himalayan salt

Black pepper

30g canned black beans

45g red onion, diced

80g tomato, diced

40g green capsicum (green pepper), diced

1 tsp. fresh coriander, chopped

1 tsp. olive oil

25g avocado, chopped
Calories: 349
Protein: 22g
Carbs: 9g
Fat: 24g
This quick and easy protein-packed breakfast is ideal for those who are aiming to develop lean muscle. It is the perfect option to have after an intense resistance workout, as it contains quality sources of proteins from eggs and beans to optimize recovery. For a higher calorie meal and some quality carbohydrates, you could also incorporate a slice of Ezekiel sprouted grain toast and nut butter. Including a shake with breakfast, such as the High-Protein Almond Milkshake, is another great way to get an added boost of protein.
For Weight Loss: Poached Eggs and Spinach on Salmon
120g smoked salmon

2 free-range eggs

2 cups baby spinach leaves

1 clove garlic

2 tbsp. white vinegar

1 tsp. coconut oil
Calories: 349
Protein: 42g
Carbs: 1g
Fat: 16g
This low-carb, protein-rich breakfast can be prepared in under 20 minutes and makes an ideal meal for fat loss. This light, lean egg scramble featuring smoked salmon and spinach is not only a delicious combination, but provides all the essential nutrients to start your day off on the right track. Smoked salmon is a quality source of protein and healthy fats (omega-3 fatty acids), along with a number of vitamins and minerals like selenium, magnesium, and B vitamins. A breakfast that incorporates good sources of both healthy fat and protein is best for weight loss, as it promotes feelings of satiety to prevent cravings later in the day. 
For De-Stress: Smashed Avocado and Cherry Tomato Toast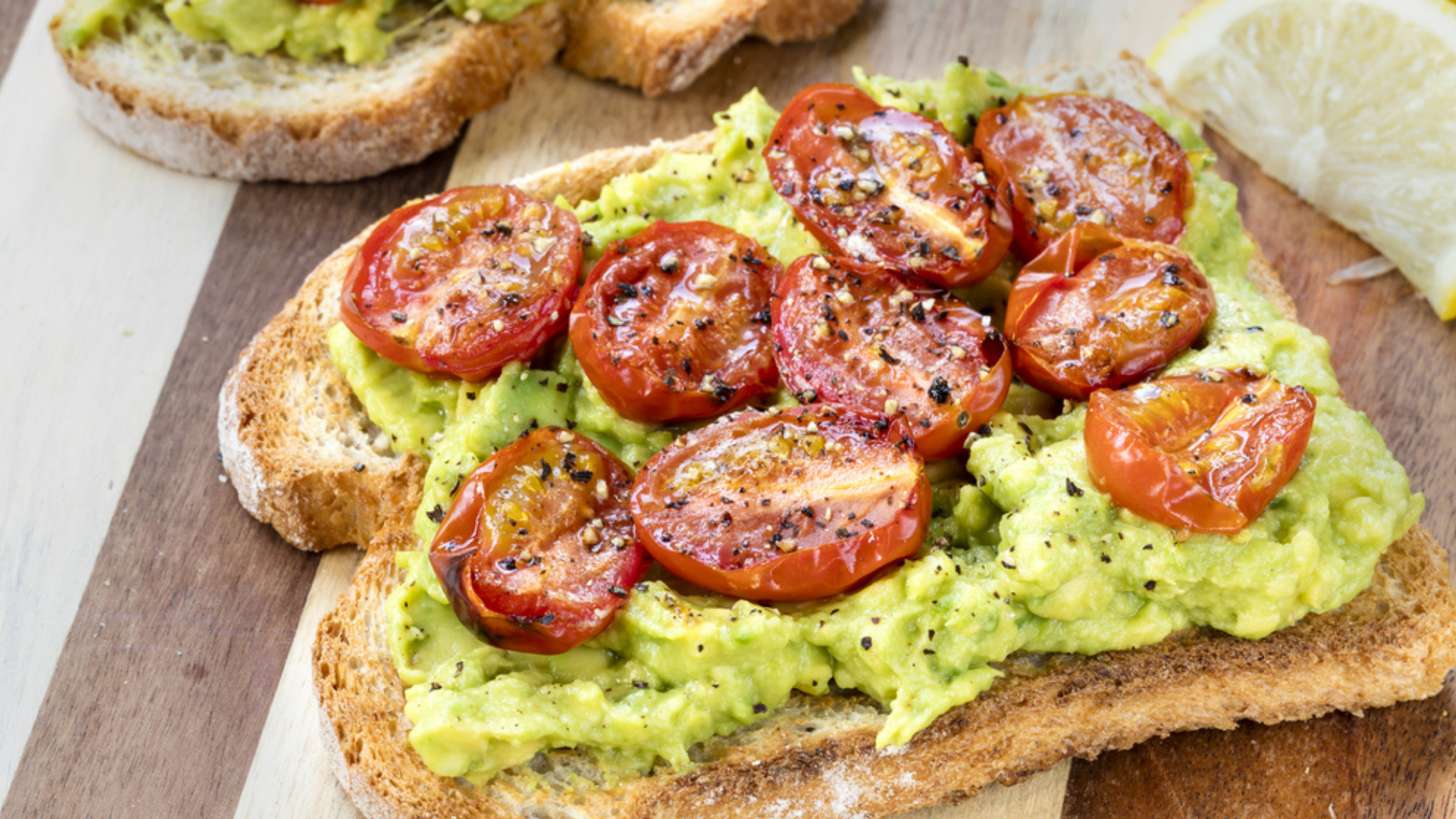 2 x (35g) gluten-free bread slices

80g avocado

Himalayan salt & pepper

10 cherry tomatoes, sliced

1 tsp. (5ml) olive oil

2 tsp. (10ml) balsamic vinegar
Calories: 402
Protein: 7g
Carbs: 34g
Fat: 25g
This well-rounded breakfast combines a healthy dose of fat and fiber-rich carbohydrates to boost energy and mood to start your morning productively. Avocado contains essential monounsaturated healthy fats, which are ideal for increasing feelings of fullness. They are great for stabilizing blood sugar and keeping a healthy energy balance to prevent the sugar cravings that often occur when we are stressed. Combine the avocado with cherry tomatoes and top over gluten-free toast for some added fiber. The best part is that this breakfast can be whipped up in under 5 minutes, making it an easy, stress-free, and  convenient option for busy mornings. 
For Energy: Raw Energy Seed Bar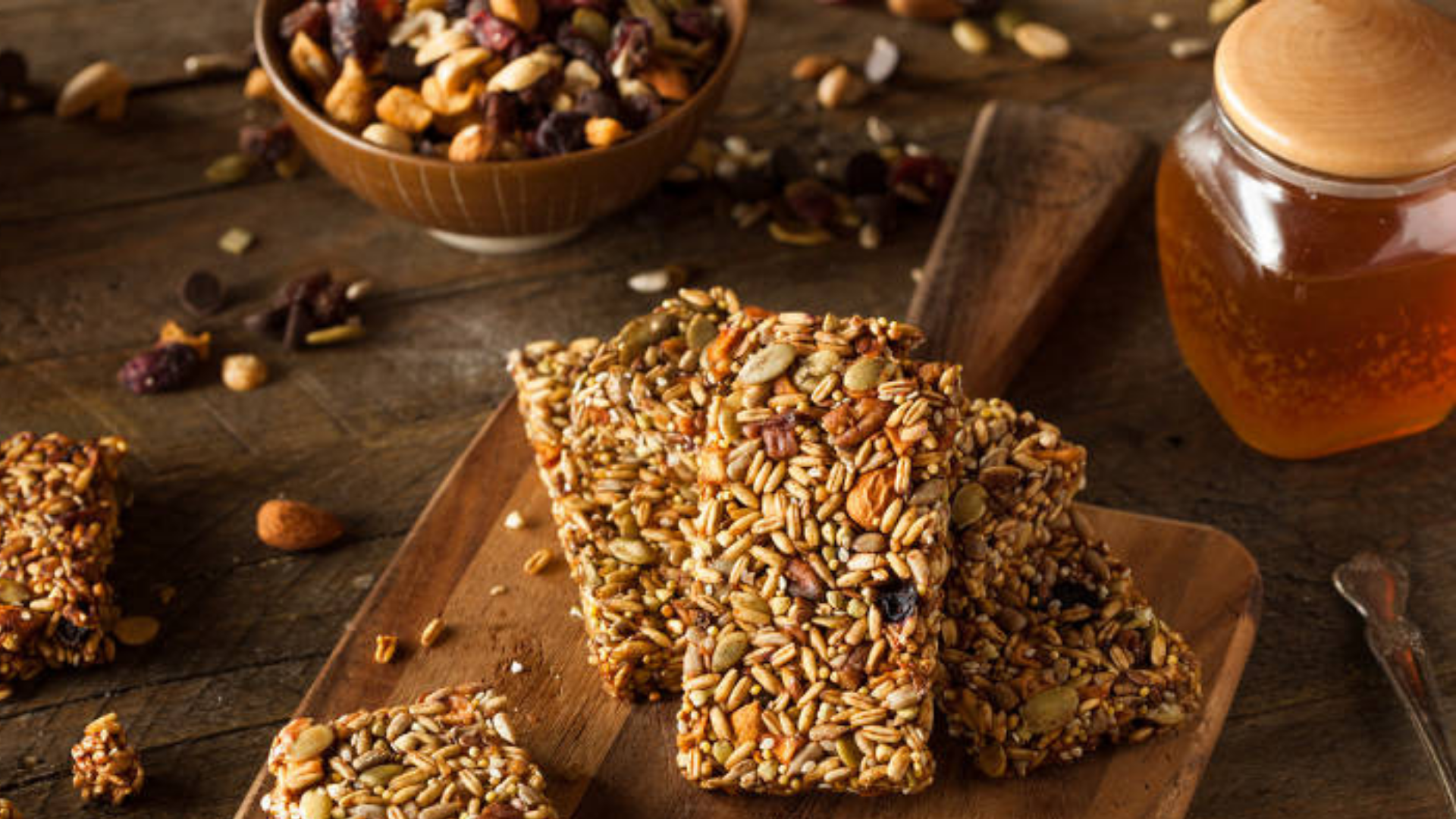 60g dried prunes

40g rolled oats

25g unsalted almond butter

20g sunflower seeds

40g raw, unsalted almonds

10g sesame seeds

10g pumpkin seeds

20g shredded coconut

20g rice malt syrup

2 tbsp. water

1 tsp. cinnamon
Per Serving/1 Bar
Calories: 217
Protein: 6g
Carbs: 14g
Fat: 15g
If you're looking for an energizing grab-and-go breakfast, these Raw Energy Seed Bars are perfect for pre or post-workout. Made with quality sources of energy-boosting carbohydrates—including rolled oats, pumpkin seeds, and dried fruit—they provide an excellent source of quality fiber to curb cravings and stabilize blood sugar. The addition of a creamy nut butter makes these bars satisfying without any refined sugar. 
For Boosting Immunity: Antioxidant Vanilla Yogurt Jar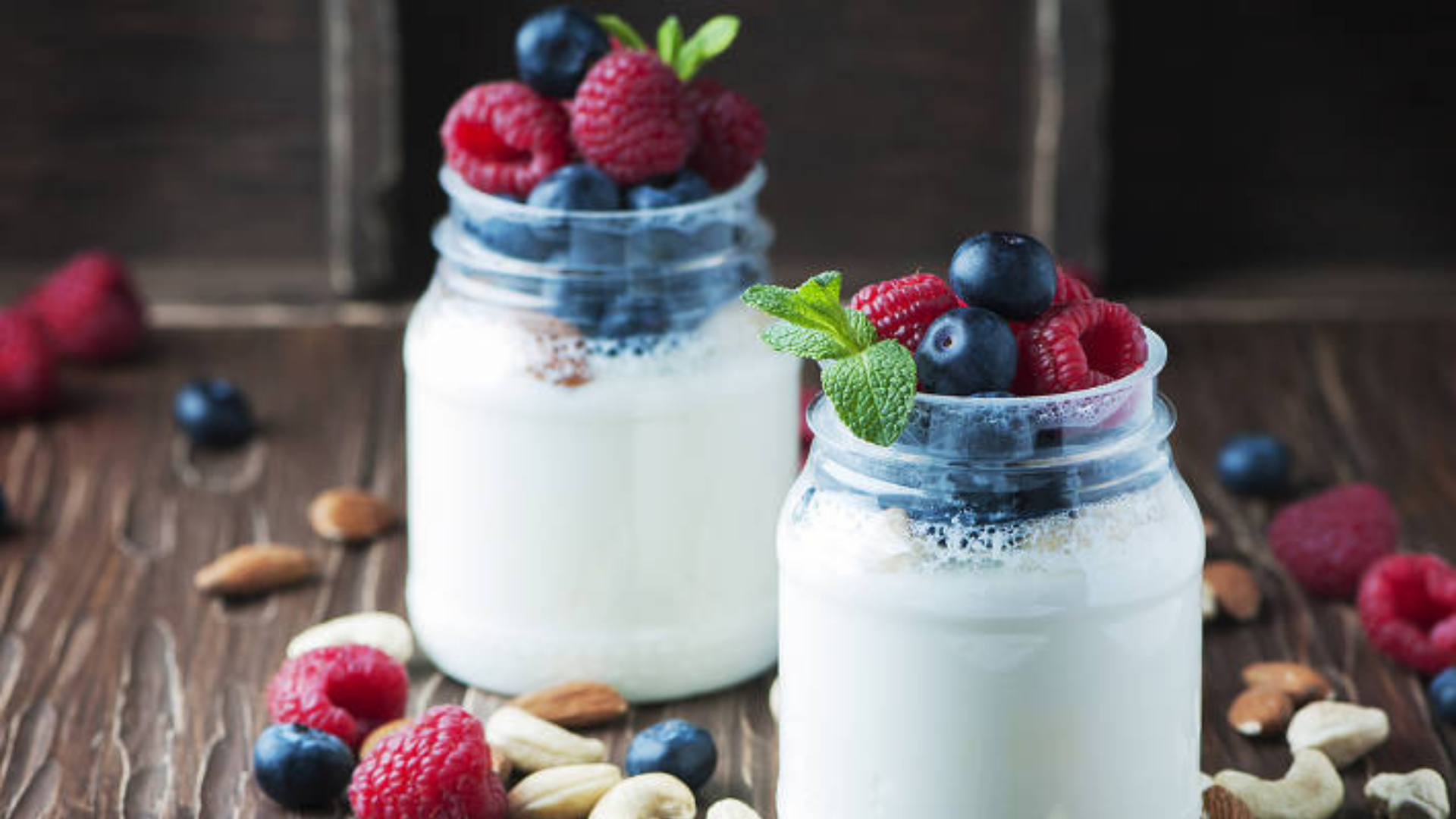 1/3 cup mixed berries

1/3 cup natural Greek yogurt (no added sugar)

1 tbsp. vanilla protein powder

1 tbsp. quinoa flakes

4 walnuts, chopped

1 tsp. desiccated coconut

Pinch of stevia
Calories: 354
Protein: 18g
Carb: 23g
Fat: 20g
The key to a healthy immune system is in our gut! A quality Greek yogurt topped with antioxidant-rich berries is the perfect combination to optimize health and give your immune system an extra boost. Greek yogurt contains probiotics, which are key for keeping the digestive system and gut functioning effectively and minimizing inflammation.