5 Comfort Food Favorites
When we think of comfort food, we typically think of things like ice cream, cookies, pizza, and mac and cheese. While these foods may provide temporary feelings of bliss, they likely contain refined sugar, salt, or trans fat, all of which counteract our health goals.
What if we could still enjoy comfort foods while following a healthy eating routine? After all, comfort food often brings people together, as it's prepared, shared, and enjoyed with close friends and family. Comfort food doesn't have to be junk food—it's all about swapping out ingredients for healthier alternatives without changing the taste of the original recipe. F45 Sport Nutritionist Kim Bowman has five guilt-free comfort food recipes that are guaranteed to become friend and family favorites! 
At only 130 calories and 4g of sugar per serving, these protein-packed bites are the perfect solution to any sugar craving! Pumpkin or butternut squash combined with a rice malt syrup and F45 Fuel Vanilla Protein Powder is the perfect combination to create a sweet and satisfying snack. Adding spices like ginger and cinnamon is another great way to boost flavor without adding excess sugar. 
Per 40g ~1 ball
Calories 130
Protein 7g
Carbs 6g
Fat 8g
Sugar 4g
Spiced Pumpkin and Coriander Soup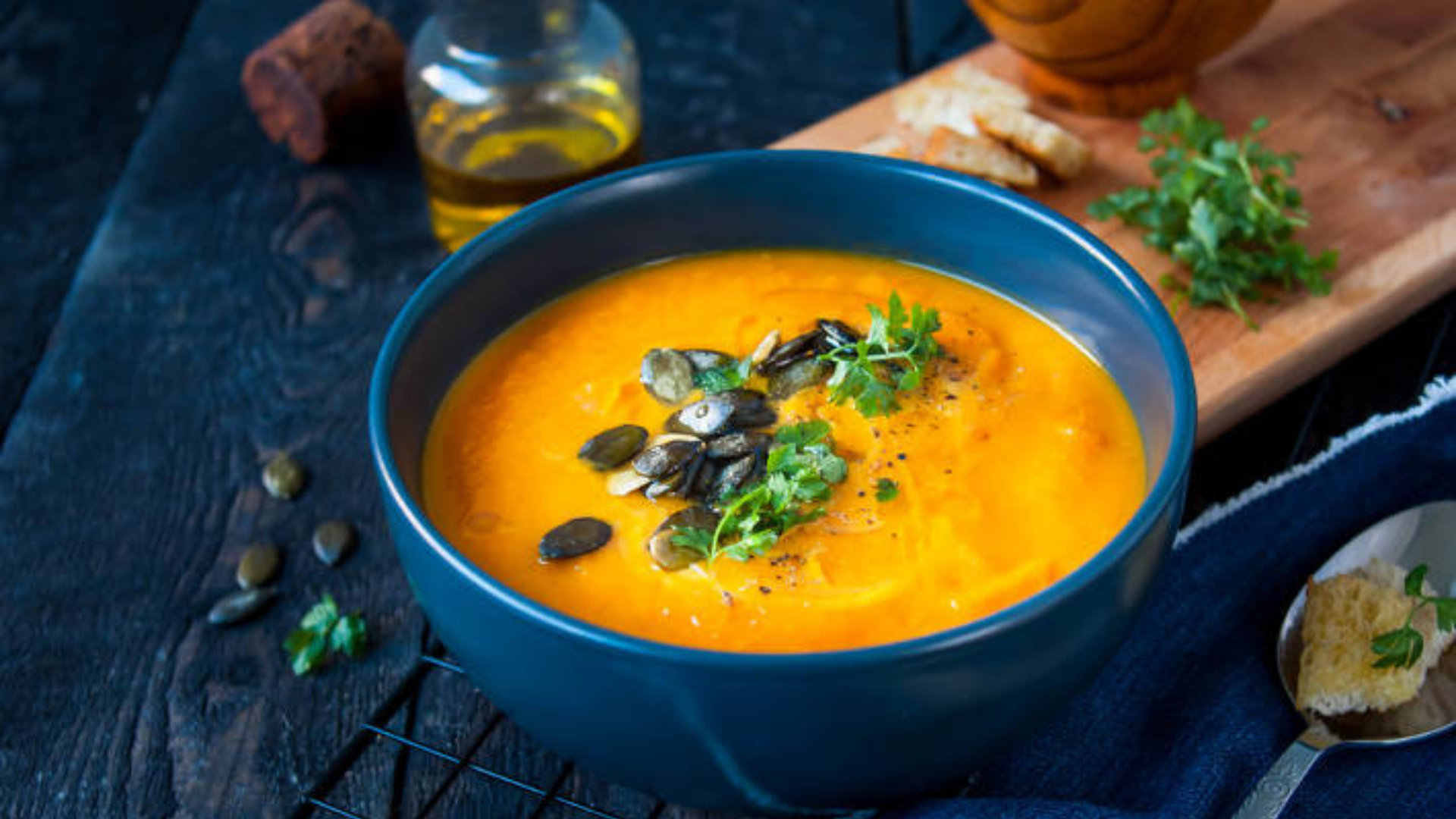 There's really nothing like a warm bowl of soup to cozy up with on the weekends! This simple spiced pumpkin and coriander soup not only tastes creamy and delicious, but is packed with nutrients. Pumpkin is a rich source of vitamin A, vitamin C, potassium and magnesium. If you're looking for a detoxifying yet satisfying comfort food, this is our go-to! 
Macadamia Choc Protein Brownies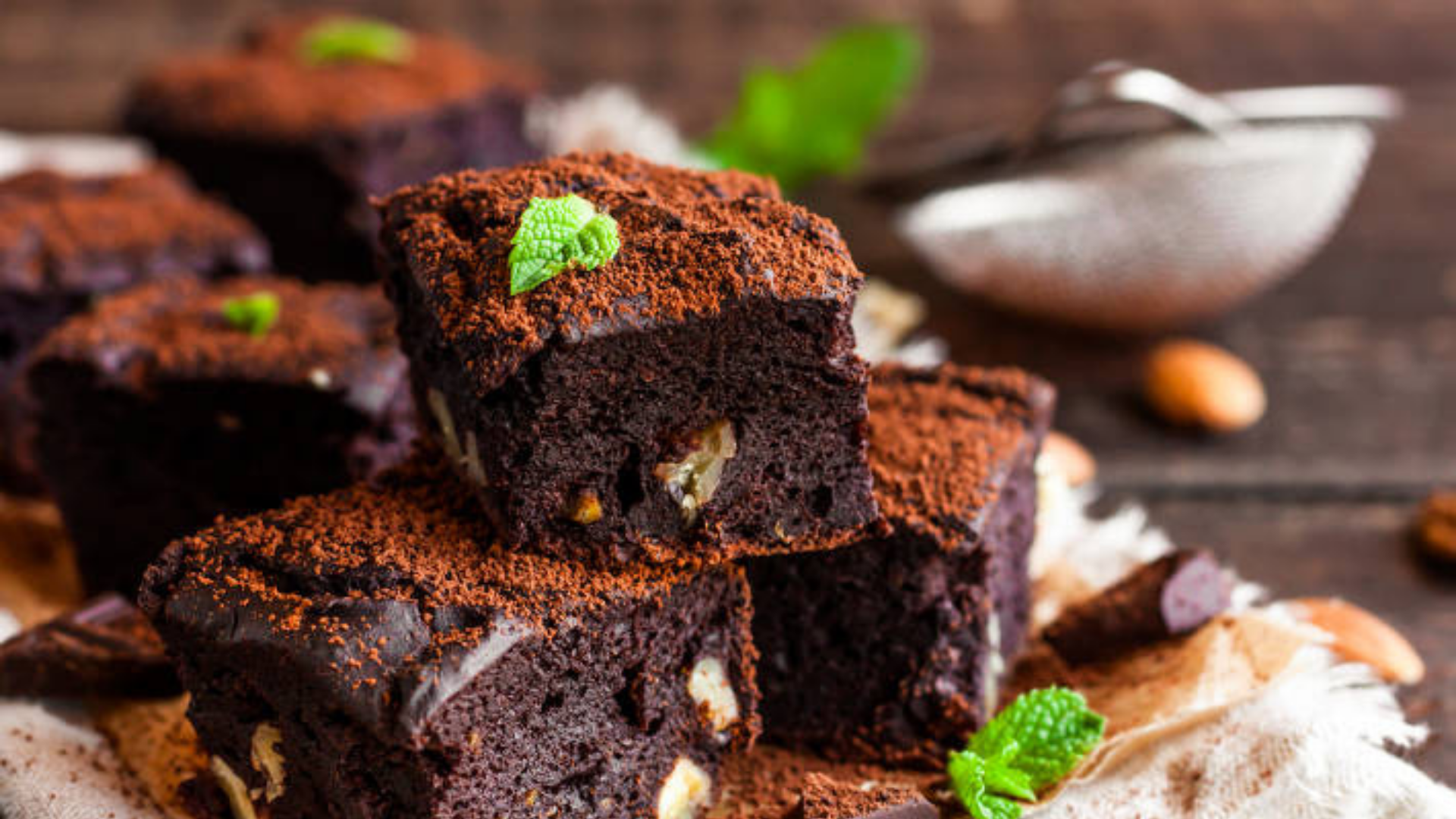 Swap out excess oil and all-purpose white flour for mashed sweet potatoes, oats, and F45 Fuel Chocolate Protein Powder in this decadent chocolate brownie recipe. Mashed sweet potatoes can be used to replace oil, as they add natural sweetness and moisture to make the brownies extra fudgy. Sweet potatoes are also a great source of fiber, which helps to keep blood sugars balanced. 
Per 1 brownie
Calories 217 
Protein 12g
Carbs 20g
Fat 9.5g
Sugar 7g
Coconut and Goji Berry Sweet Potato Pancakes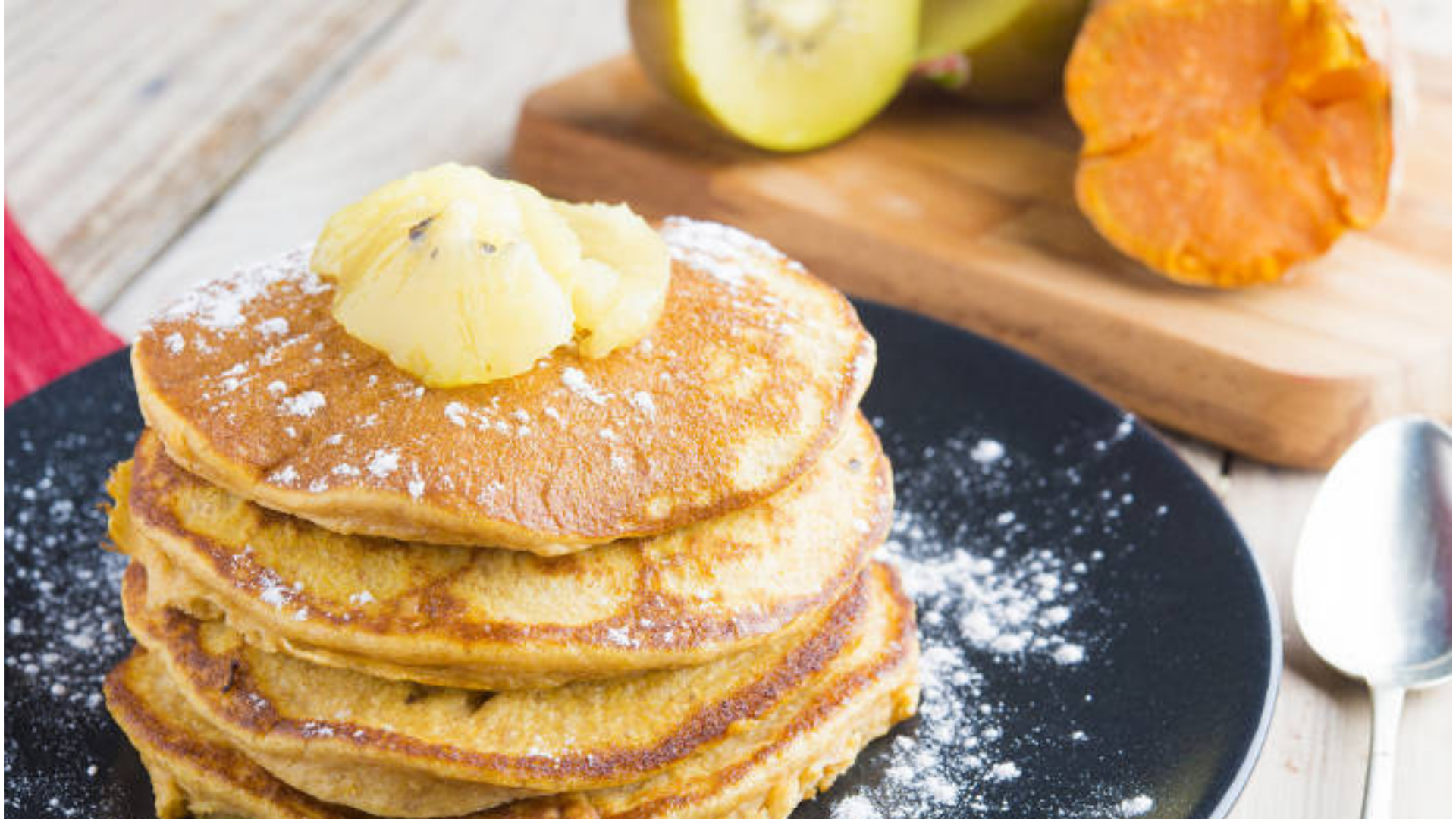 Pancakes are a classic comfort food for weekend brunch. Luckily, we've created a recipe that will satisfy pancake cravings while keeping your nutrition on track. Swap out all-purpose flour for quinoa flour and mashed sweet potatoes to add a boost of fiber and natural sweetness. Skip the butter and syrup topping and serve with a scoop of dairy-free coconut yogurt, walnuts, and goji berries for a satisfying, nutritious breakfast.  
Per 250g ~1 pancake
Calories 350
Protein 11.5g
Carbs 39g
Fat 15.5g
Sugar 12.5g
Turmeric and Sweet Potato Fritters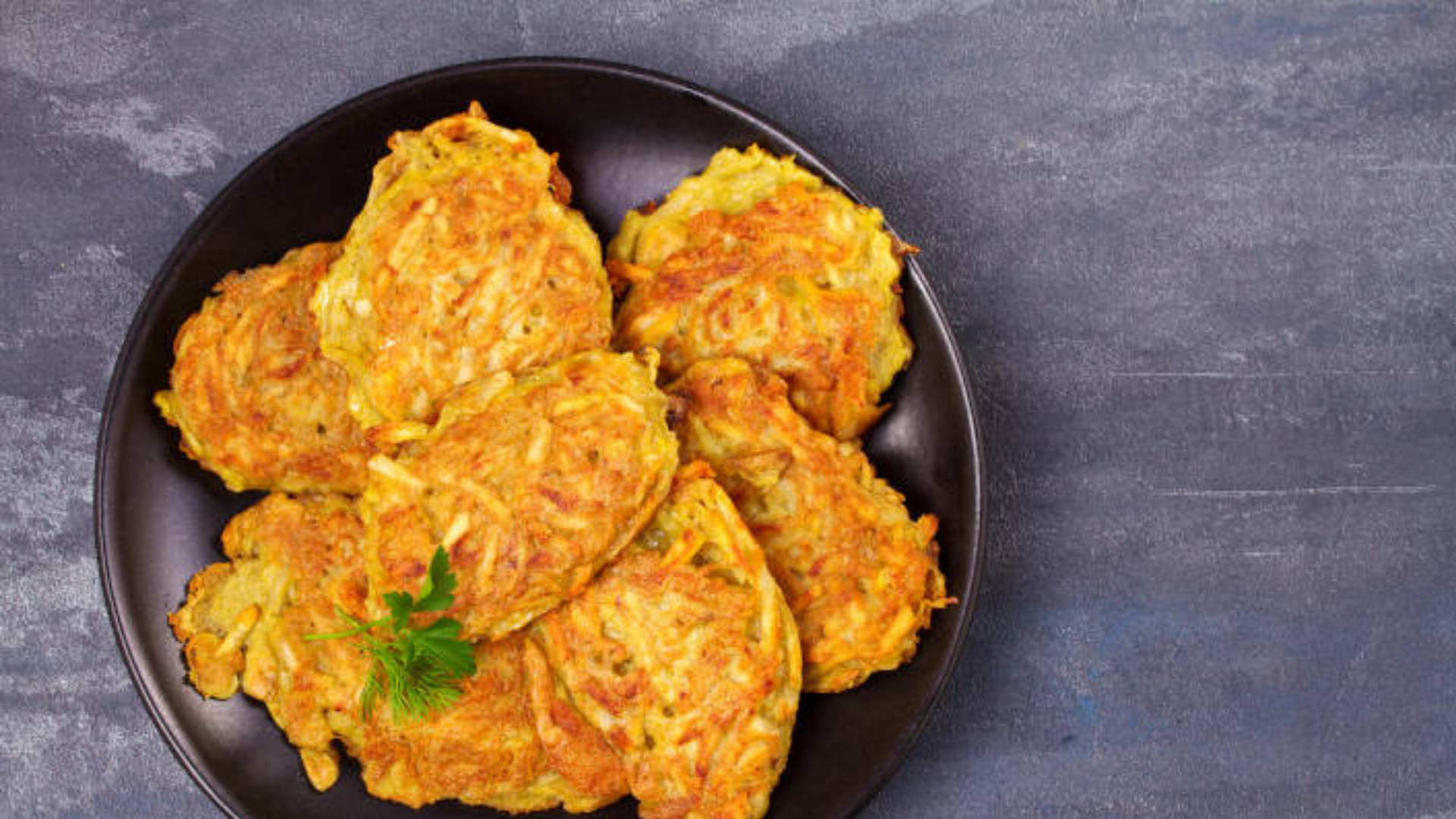 Homemade fritters make the perfect comfort food and healthy snack. Nutritious and full of flavor, these simple fritters combine quality ingredients like mashed sweet potato, omega-3-rich flaxseed meal, and tahini. They make the perfect salty, satisfying substitute for highly-processed snacks like potato chips and microwave popcorn.
Per 171g
Calories 356
Protein 10g
Carbs 20g
Fat 26g
Sugar 7g