5 Superfood Salad Ideas to Power Through the 15-Day Sprint
With the 15-Day Sprint underway to wrap up the last phase of Challenge 27, F45 Nutritionist Kim Bowman has some recommendations for a few healthy superfood salad recipes to power you through the final stretch. The highlighted meals below include a variety of our favorite Challenge salad recipes, including two high-protein options, a delicious caesar-style salad rich in healthy fats, and a vegan and vegetarian option for those who are plant-based. For more recipes like these, be sure to check out the Challenge recipe database, which contains over 1,000 mainstream, vegan, and vegetarian recipes to choose from.
High-Protein
Simple yet satisfying, these two protein-packed salads are not only time and budget-friendly, but make an ideal post-workout option to fuel your body with the nutrients it needs after a long training session. 
Italian Tuna and Corn Salad, Wild Rocket and Balsamic Dressing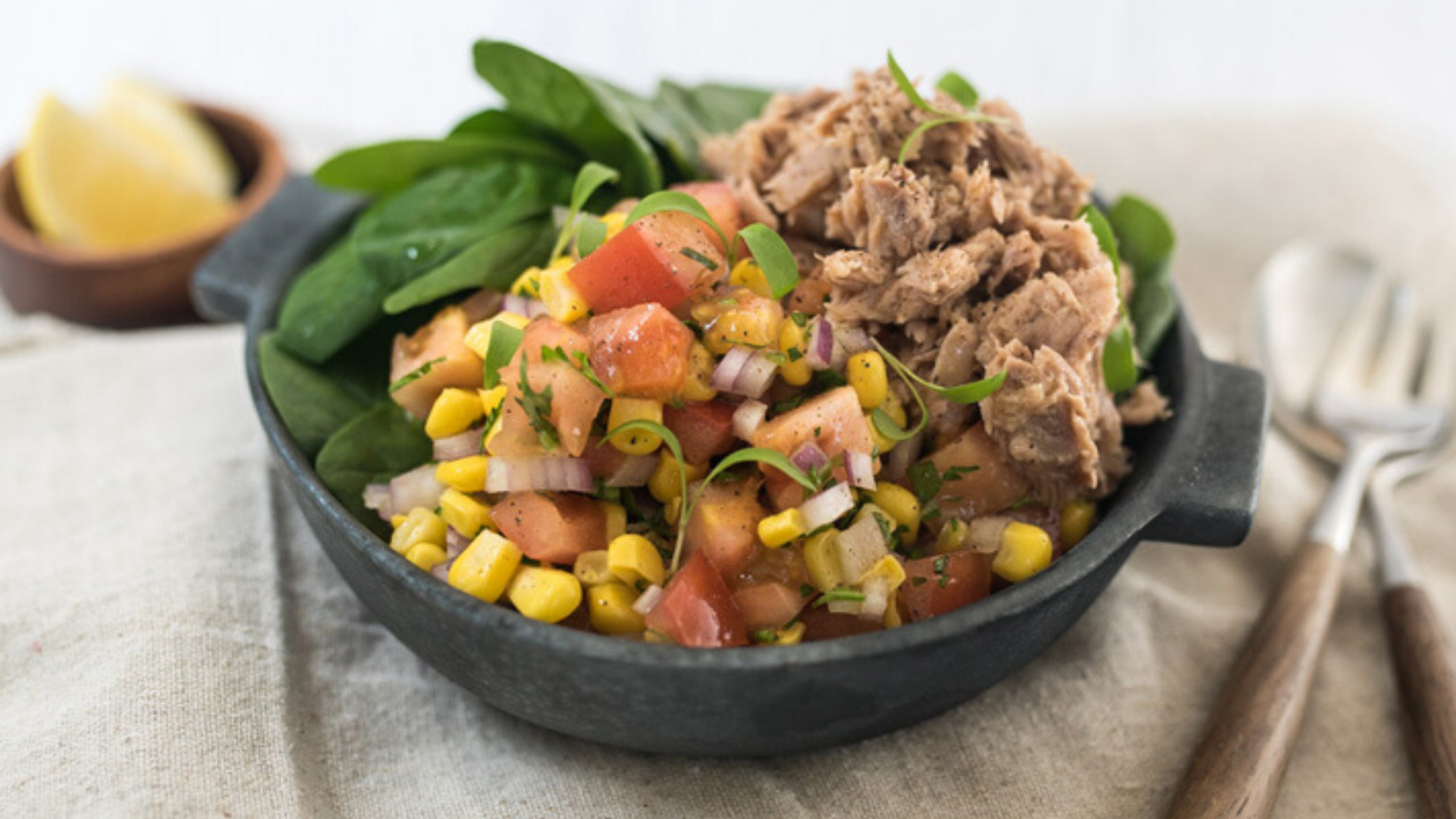 High-Protein Green Goddess Salad with Chicken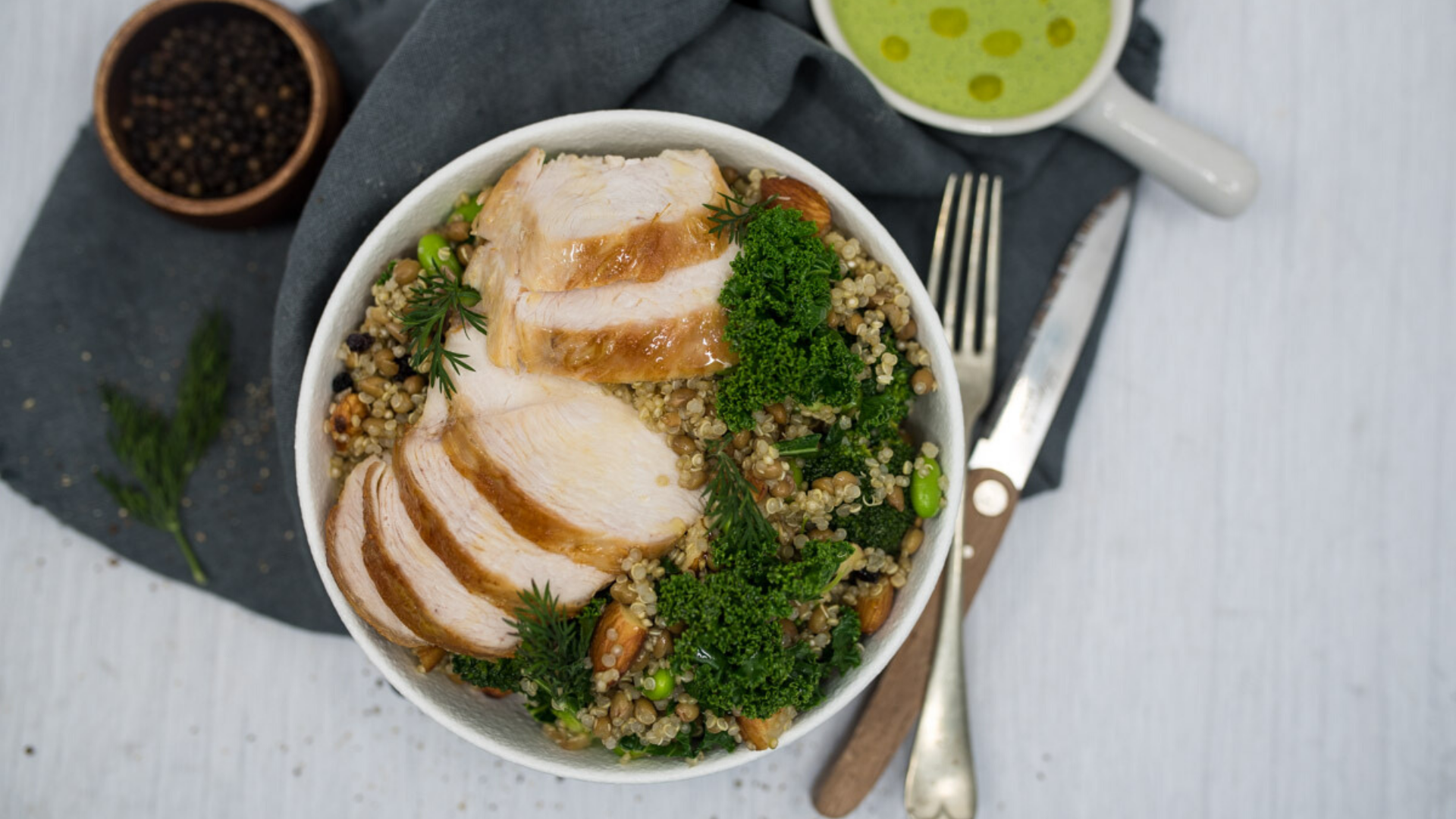 Healthy Fats
For those looking to curb midday cravings, this superfood salad is packed with plenty of healthy fats, including eggs, Greek yogurt, and parmesan cheese. Quality fats are energy-dense macronutrients that not only aid in stabilizing blood sugars, but promote feelings of satiety throughout the day. Fats that come from plant-based sources, including nuts and seeds, provide key nutrients.
Caesar-Style Salad, Smoked Almonds And Parmesan Yoghurt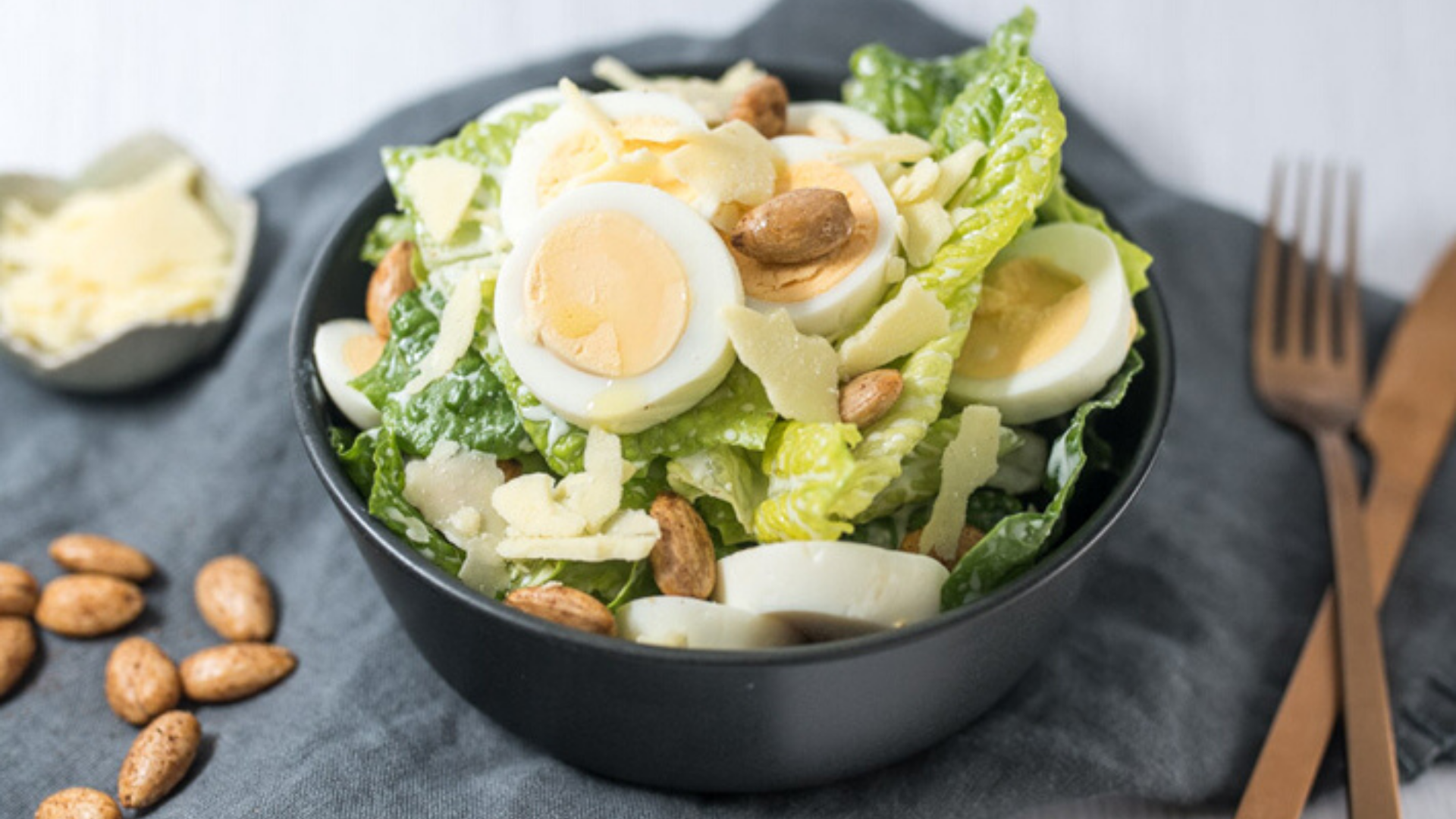 Vegetarian
Mediterranean Veggie Salad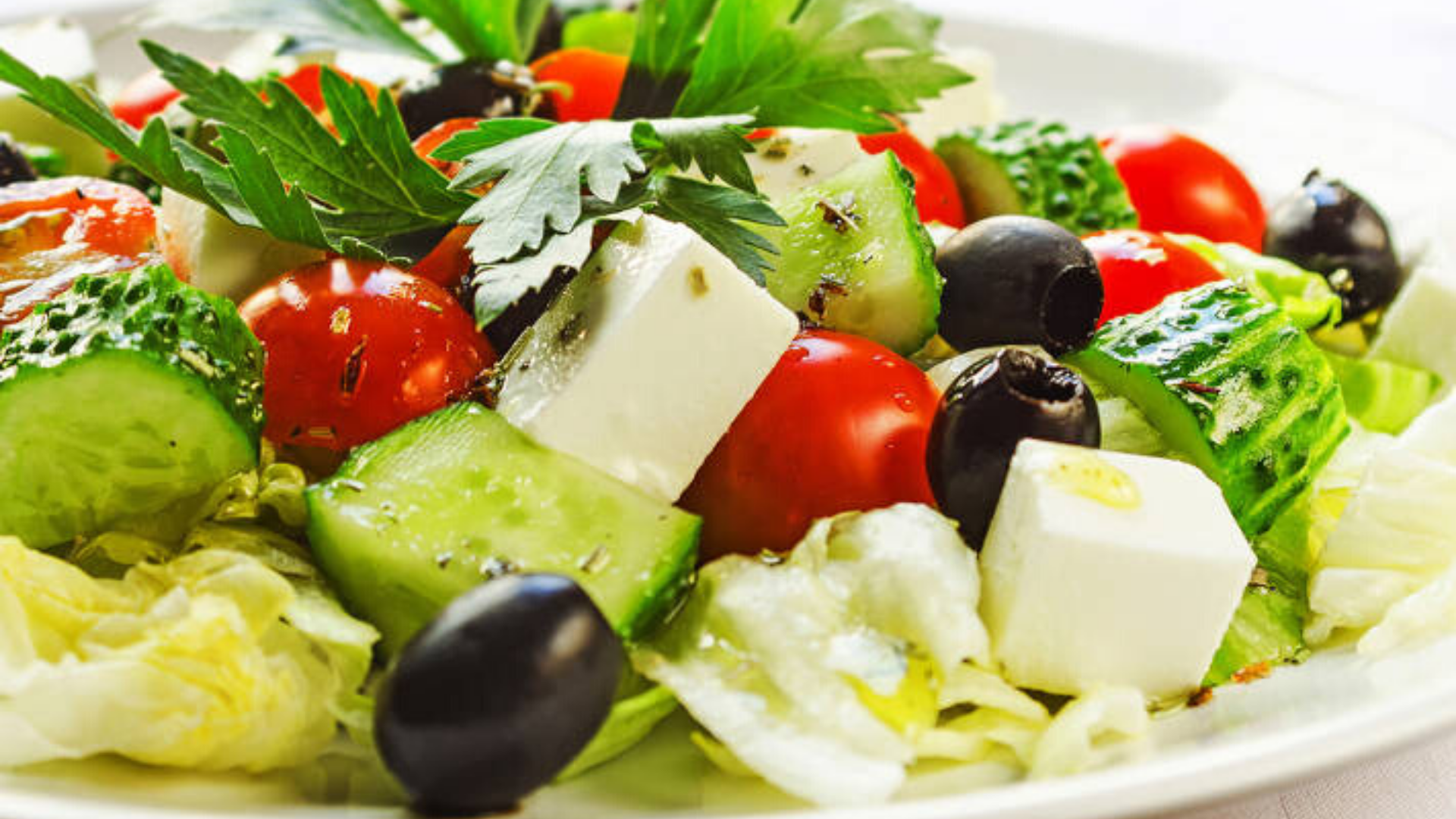 The Mediterranean diet is known for its heart health benefits, as it's rich in healthy fats and plant-based proteins. This delicious Greek-style salad can be put together in less than 10 minutes and features lentils—an ideal protein source for vegetarians and delicious addition to this veggie superfood salad.
Vegan
Rainbow Summer Bowl
Beans are the ultimate source of plant-based protein. This colorful summer salad not only takes less than 20 minutes to prepare, but is rich in nutrients from a variety of veggies, including zucchini, cauliflower, carrot, and cucumber. The best part is that it's topped off with a tasty avocado pomegranate mash that tastes amazing with the homemade olive oil dressing.