All About Challenge Meals Pt. 2: Order Meals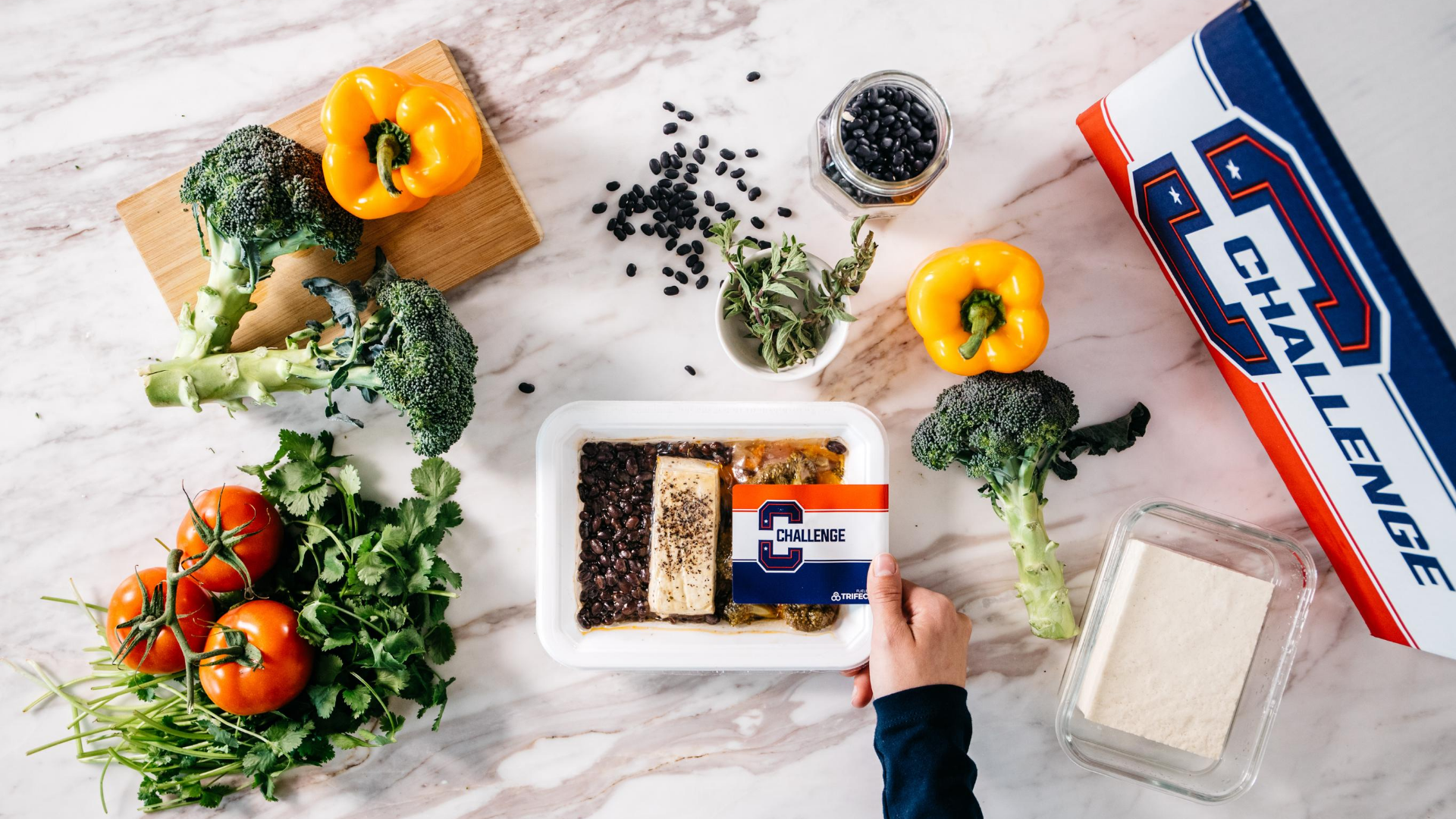 Food is fuel for our body and we require essential macro and micronutrients to optimize our health, transform body composition, and promote recovery. It's not just about our total calorie consumption, but rather the quality of calories we consume. Our Nutrition team at F45 understands the importance of individualized nutrition and quality food for successful training outcomes. That's why our F45-approved meal delivery service makes it easy for you to supplement your workouts with quality nutrition while saving time otherwise spent at the grocery store. 
Meal Delivery vs. Eating Out 
Skip the fried, highly-processed fast food and order fresh meals made with quality ingredients and delivered straight to your door. The F45-approved selection of chef-prepared meals is a healthy substitute for those who may be slightly short on time through the week! Meals are delivered straight to your house on either Sunday or Wednesday. The best part about meal delivery (aside from saving time grocery shopping and cooking) is that it takes the guesswork out of healthy eating, as meals are made with high-quality ingredients and portion-controlled. This is an ideal way to hold yourself accountable and stay on track during the Challenge to avoid snacking on foods lacking in nutritional value.
Another way to fall off track is by constantly eating out. When we have a busy weekly schedule and are under time constraints, we may utilize online ordering from restaurants. However, the problem is that restaurants typically prepare food for flavor, not for health—meaning excess salt, sugar, and processed oils during preparation. In fact, when we consume refined sugar, highly processed oils, and fried foods, more often than not, we are creating inflammation in our body rather than improving our health.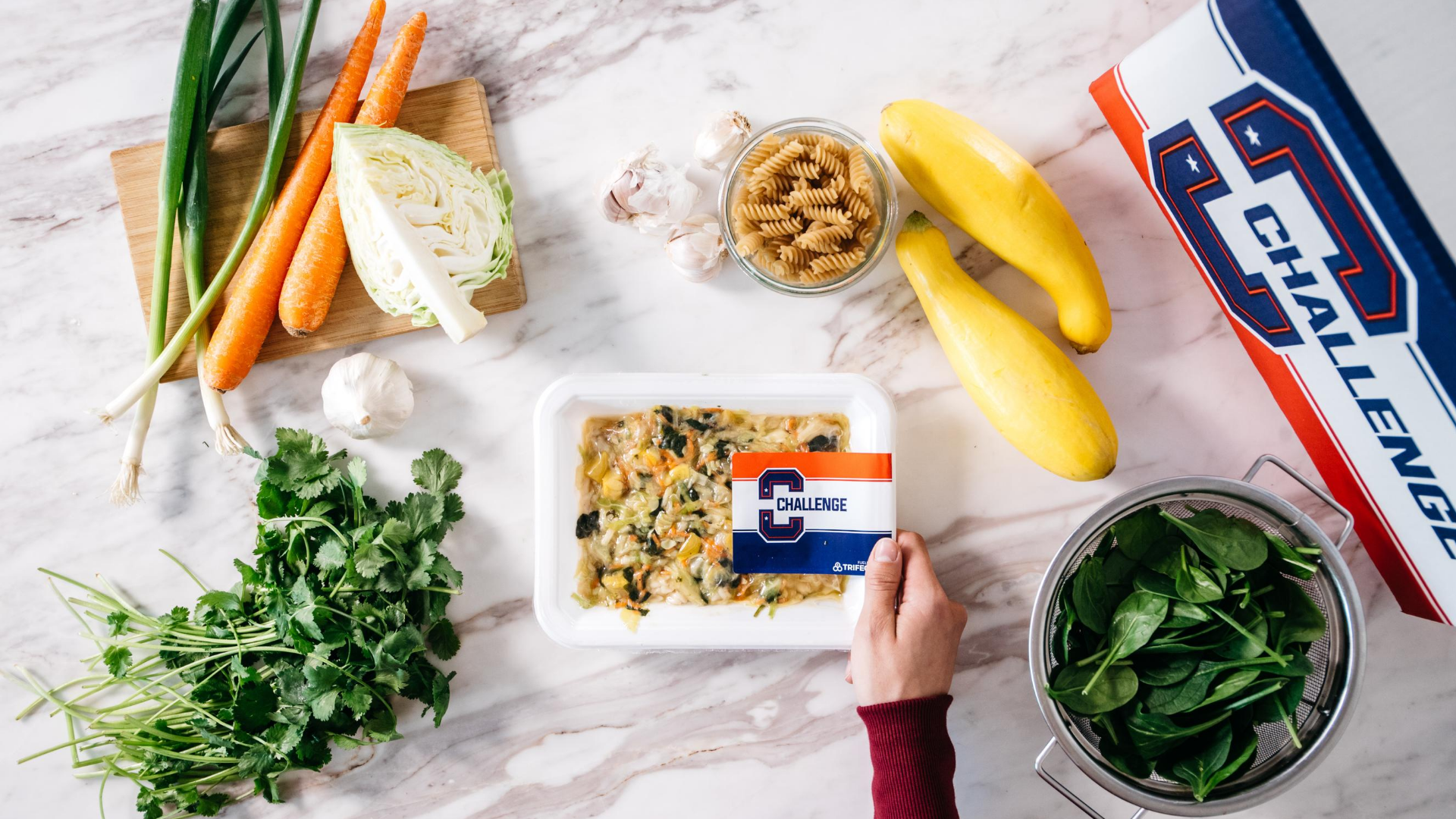 Ordering F45 Challenge Meals ensures that you not only have flavorful, delicious meals at your convenience, but that you are obtaining quality, nutritious food that will optimize your training. Our meal suppliers utilize quality ingredients with no added preservatives, artificial ingredients, added sugar, trans fat, or excess salt. The meals have been developed to provide necessary macro and micronutrients to supplement workouts, boost metabolism, and aid in recovery.
What to expect from our meal delivery: 
Lean meats, including chicken, turkey, grass-fed beef, and fish 

Plant-based proteins, including tofu, tempeh, and legumes

Lots of veggies

Whole grains

High-quality fats, including avocados, nuts and seeds

 
Meal Delivery Options
Mainstream

Vegetarian

Vegan
We recommend planning your meals for the week and storing the meals in the fridge immediately upon arrival for optimal freshness! 
*Note: The meal plan selections for meal delivery will vary depending on your country of origin. These meal plans are also available for Cook-At-Home. For more information about our Cook-at-Home meal plans, please refer to article 'All About Challenge Meals Pt. 1: Cook-At-Home.'