Energy Swaps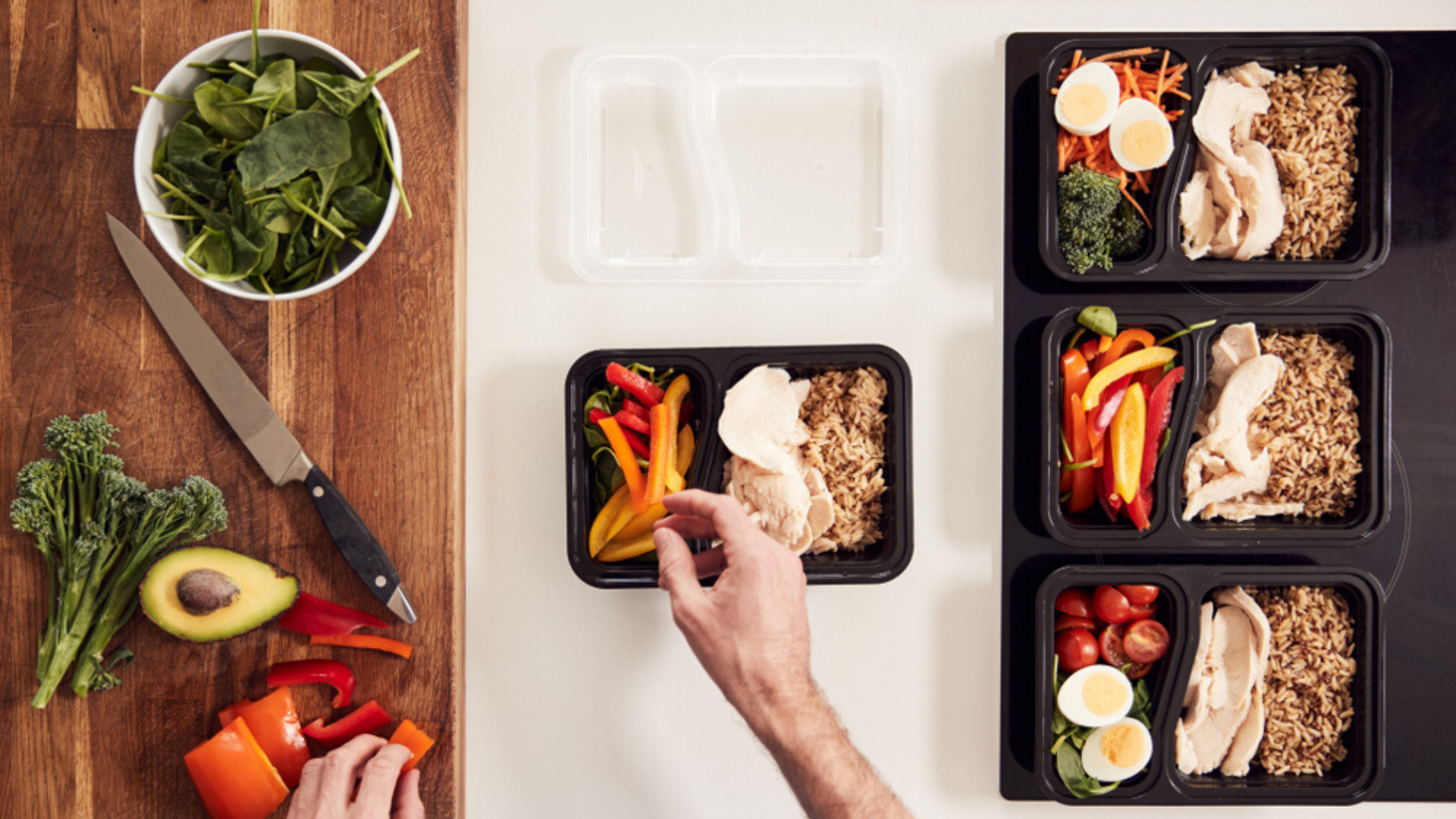 With the world starting to return to normal, we want to help you sustain the great results achieved in C26 by bringing a few things to your attention. It is important to remember that even small adjustments to portion sizes can greatly impact the energy value of a meal or snack.
 With restaurants and cafes starting to reopen, make sure you consider how portion sizes differ compared to what you normally prepare for yourself. If you are sharing a meal, consider going with one main and an entrée to share rather than two mains, or adding a side salad. Don't forget about the fat loss plate model, which is typically ½ plate color (salad/veggies), ¼ protein and ¼ whole grains.
You may recall learning in previous F45 blogs that foods higher in fat are more energy-dense, as per gram fat is double the energy of carbohydrate and protein. When considering overall intake, aside from portion sizes, fat content is often the main culprit when it comes to excess energy. This isn't saying don't eat out and avoid all fat, but you should definitely put the fat factor of a meal on your radar.
While healthy fats are essential for our health, when it comes to the energy value of a meal, per gram good fat is as energy-dense as bad fat. This means that even our favorite healthy fats like avocado, oily fish, nuts, seeds and extra virgin olive oil are very energy-dense. Therefore, the amount of healthy fat we consume needs to be considered when trying to lose weight or maintain weight loss.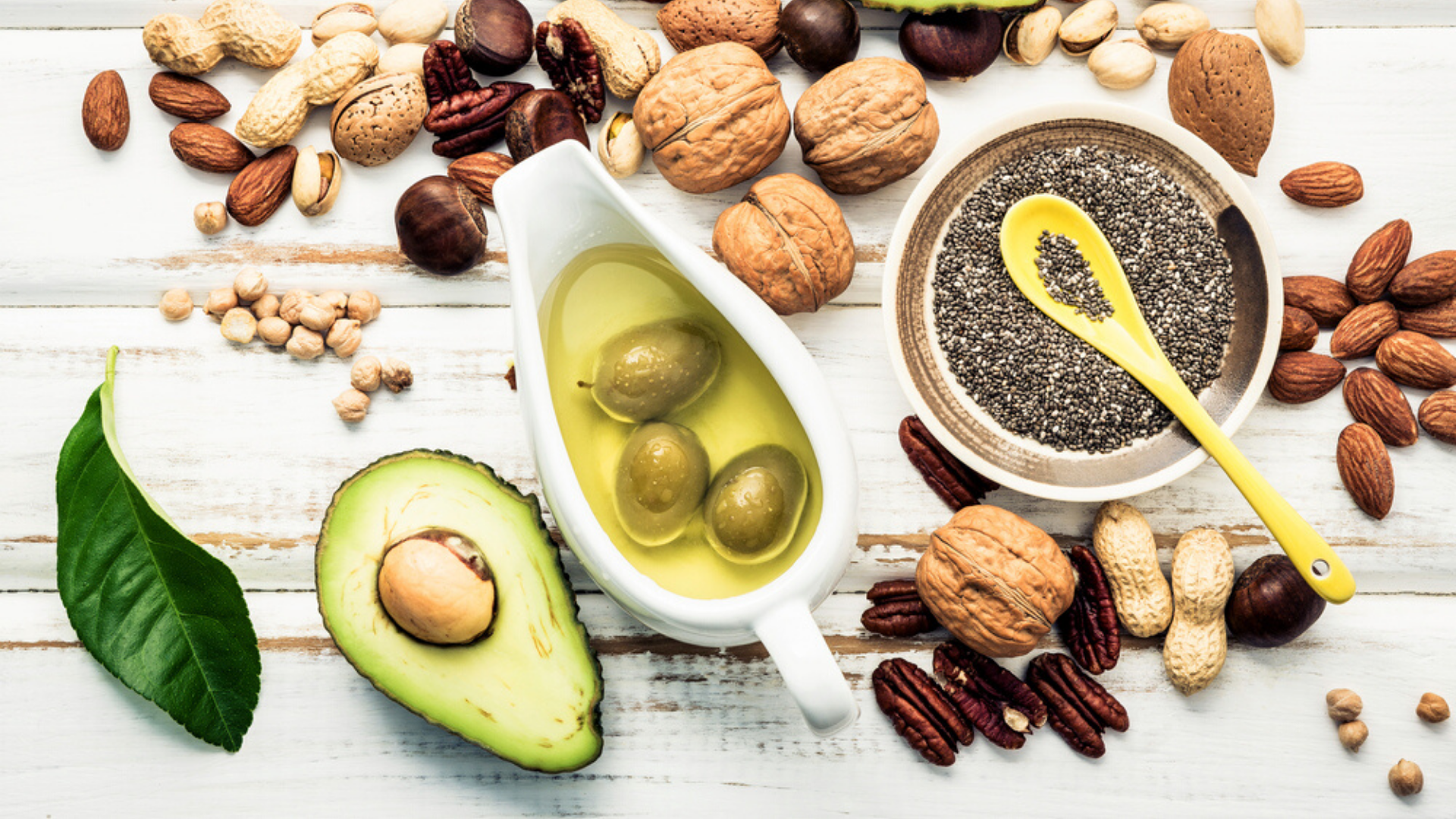 Here are some simple swaps you can make to enjoy some of your favourite foods without overconsuming excess energy. Use these swaps as a guide when you reach for your next snack of nuts, when adding oil to your cooking, or when eating out at a restaurant.
10 almonds – 12g/296kJ  vs

 a h

andful of almonds – 28g/

691kJ

1 tsp peanut butter – 6g/

156kJ

  vs 

1 tbsp peanut butter – 20g/500kJ

1/4 avocado – 40g/230kJ  vs 1/2 

avocado – 80g/460kJ

20g slice halloumi cheese (210kJ) vs

 

60g serving (804kJ) halloumi cheese

1 tsp of extra-virgin olive oil – 5g/ 180kJ vs 

1 tbsp olive oil – 20g/730kJ

2 slices shortcut bacon- 60g/343kJ

 vs 

3 slices rasher bacon – 150g/981kJ (restaurant)

1x 600mL flavored sparkling water (540kJ) vs

1x  600mL soft drink (

1080kJ)
References
Lennerz, B. S., Alsop, D. C., Holsen, L. M., Stern, E., Rojas, R., Ebbeling, C. B., … & Ludwig, D. S. (2013). Effects of dietary glycemic index on brain regions related to reward and craving in men. The American journal of clinical nutrition, 98(3), 641-647.
(2016, March). 2015-2020 Dietary Guidelines for Americans Cut Down on Added Sugars. Retrieved from https://health.gov/dietaryguidelines/2015/resources/DGA_Cut-Down-On-Added-Sugars.pdf
Guideline: Sugars intake for adults and children. Geneva: World Health Organization; 2015. Retrieved from https://www.who.int/en/news-room/fact-sheets/detail/healthy-diet
Ervin, R.B., Kit, B.K., Carroll, M.D., & Ogden, C.L. U.S. Department of Health and Human Services, Centers for Disease Control and Prevention. (2012). NCHS Data Brief No. 87: Consumption of added sugar among U.S. children and adolescents, 2005–2008. . Retrieved from http://www.cdc.gov/nchs/data/databriefs/db87.htm