Stay On Track With The Challenge During The Pandemic
Struggling to stay on track during the pandemic? Read our simple tips to ensure you stay on a healthy path during this time.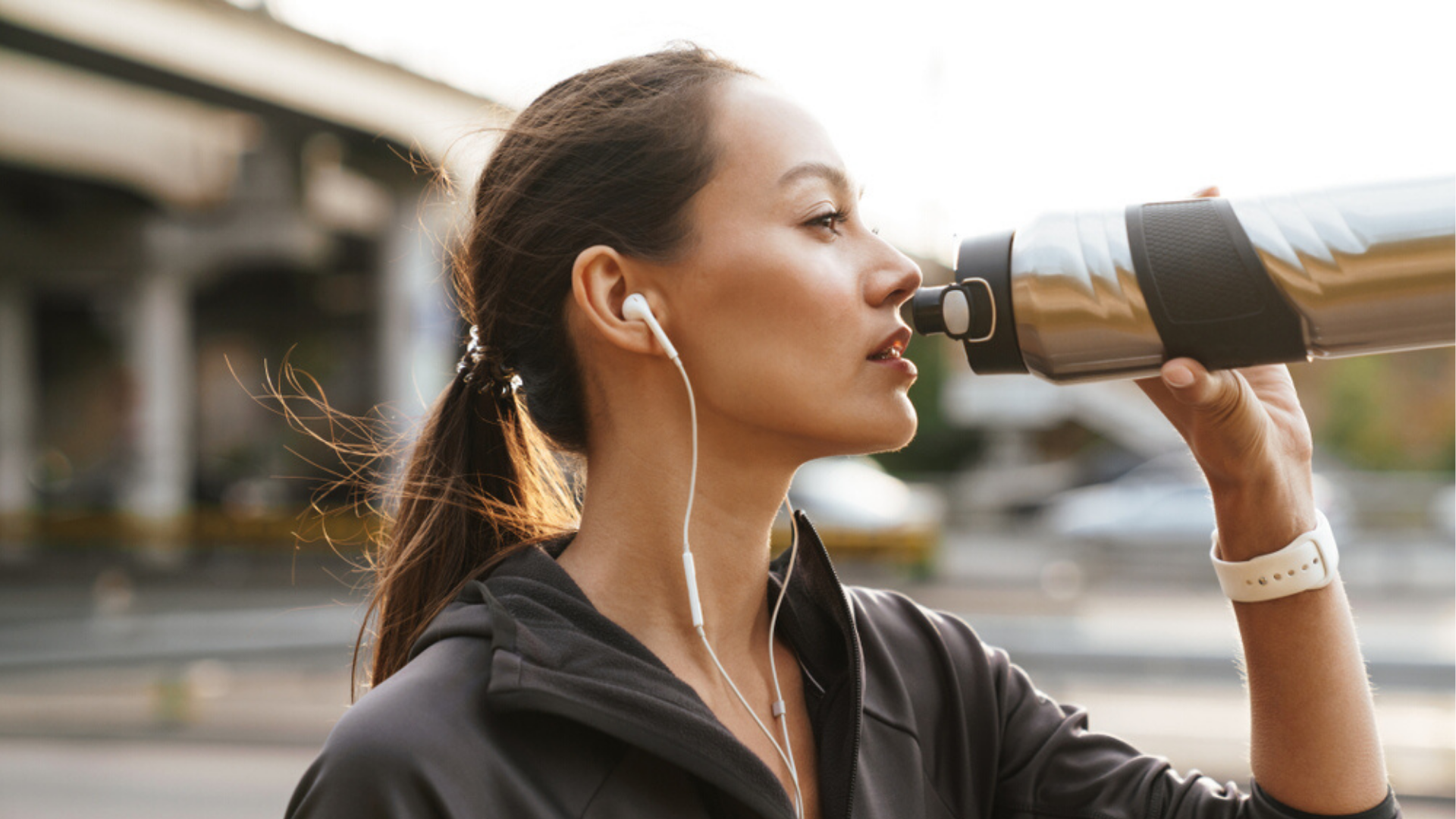 For those isolating or distancing at home during the COVID-19 pandemic, looking after your mental and physical health is a priority. This pandemic has undoubtedly caused a lot of stress and anxiety for many people, as well as completely changed daily routines. Our F45 Challenge is a perfect companion to help you stay on track with your exercise and nutrition during this time. Our Nutrition team has put together their seven top tips to help you stay on track and still achieve your goals while we all stay home.
Maintain an exercise routine
If you are working from home during this time, it's easy for the lines between work and home to blur. Maintain an exercise routine to help you break up your work day, maintain physical and mental health, and also stay on your track with your F45 Challenge goals. It helps to schedule this in as a time during your work day—for example, plan an F45 at-home workout in the morning before you start your workday. 
Plan your meals for the week
While we're all staying home, it's easy to make extra trips to the kitchen for snacks or meals throughout the day. To help you stay on track, write a plan each week of what you have available in the kitchen for your meals and snacks. Use the F45 Challenge meal plans to set yourself up for success and prevent mindless snacking.
Stay hydrated 
Daily movement may decrease a little bit while staying home all day, but it is still important to drink plenty of water throughout the day. If you aren't feeling thirsty, it doesn't necessarily mean you don't need water. Most adults need to be aiming for around 2L of water per day. Keeping a water bottle at your desk to sip on while you work can be a useful prompt for keeping water intake up. 
Eat plenty of vegetables  
Vegetables are a key part of a healthy diet, as they are full of vitamins, antioxidants and fiber to help keep you feeling full for longer. Aim to include vegetables with your lunch and dinners, and even try to sneak some vegetables into at least one snack if you can. Maintaining a healthy diet will keep you feeling great even while practicing social distancing at home.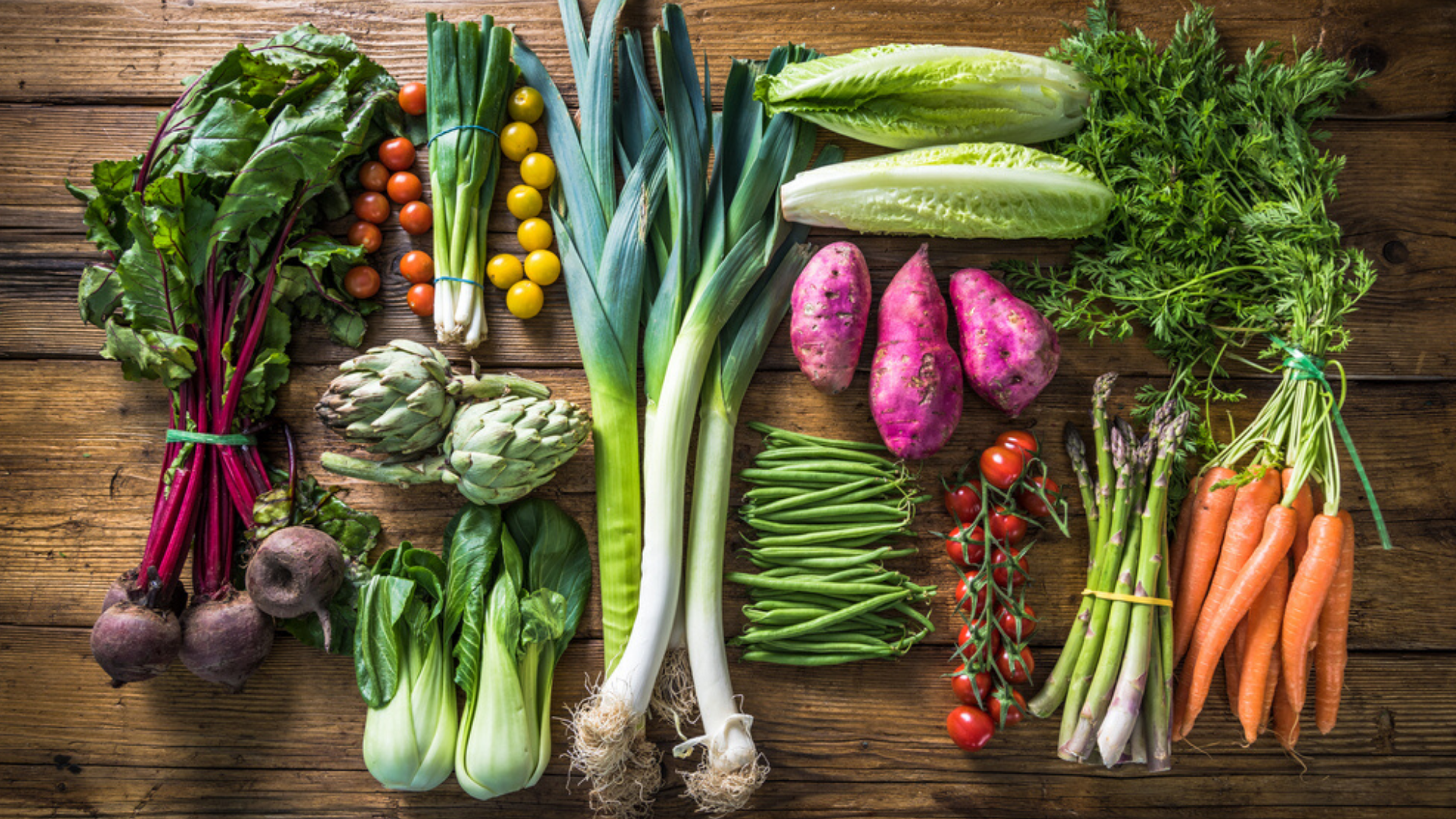 Use the features on the F45 Challenge app to keep yourself accountable
Using the tracking feature on the F45 Challenge app will help you to stay on track with the Challenge throughout the pandemic. Use this as your accountability buddy, and check in each day to tick off your workouts, mood, sleep, hydration and accountability while following the meal plan. 
Be aware of liquid calories
Drinks such as teas and coffees with milk, juices, soft drinks and kombucha all contain calories. If you are finding yourself bored at home and drinking more of these drinks than normal between meals, be aware that these add up. Aim to have water as your main drink of choice and be aware of how many liquid calories you are consuming at home. 
Stay connected 
Staying connected with friends, family and colleagues while isolating is beneficial for mental health, which in turn will help you to stay positive and stick to the Challenge plan. F45 is built on the idea of team training, so why not talk to your family or friends about your exercise plans or tune in to your F45 studio's Zoom session?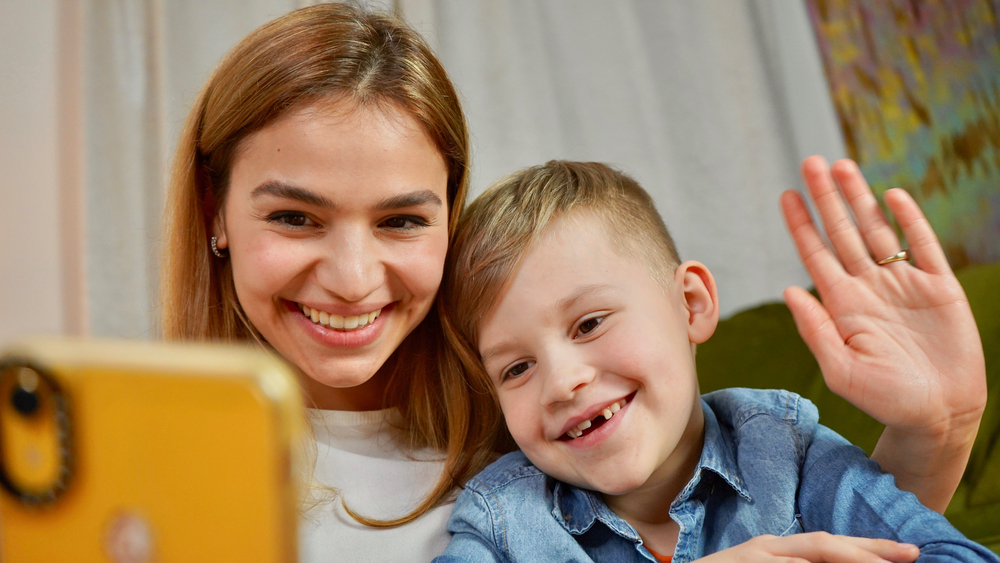 Healthy isolation day
Breakfast:
With less time spent commuting to work, you might have more time in the morning to cook up a delicious breakfast. Try the Sweet Potato Hash with Boiled Eggs recipe from the Challenge portal to fuel you for the day. Add some extra 'me time' into your routine, such as meditating or reading a book. If you normally go to your F45 studio in the mornings, continue the routine and keep doing F45 at-home sessions in the morning.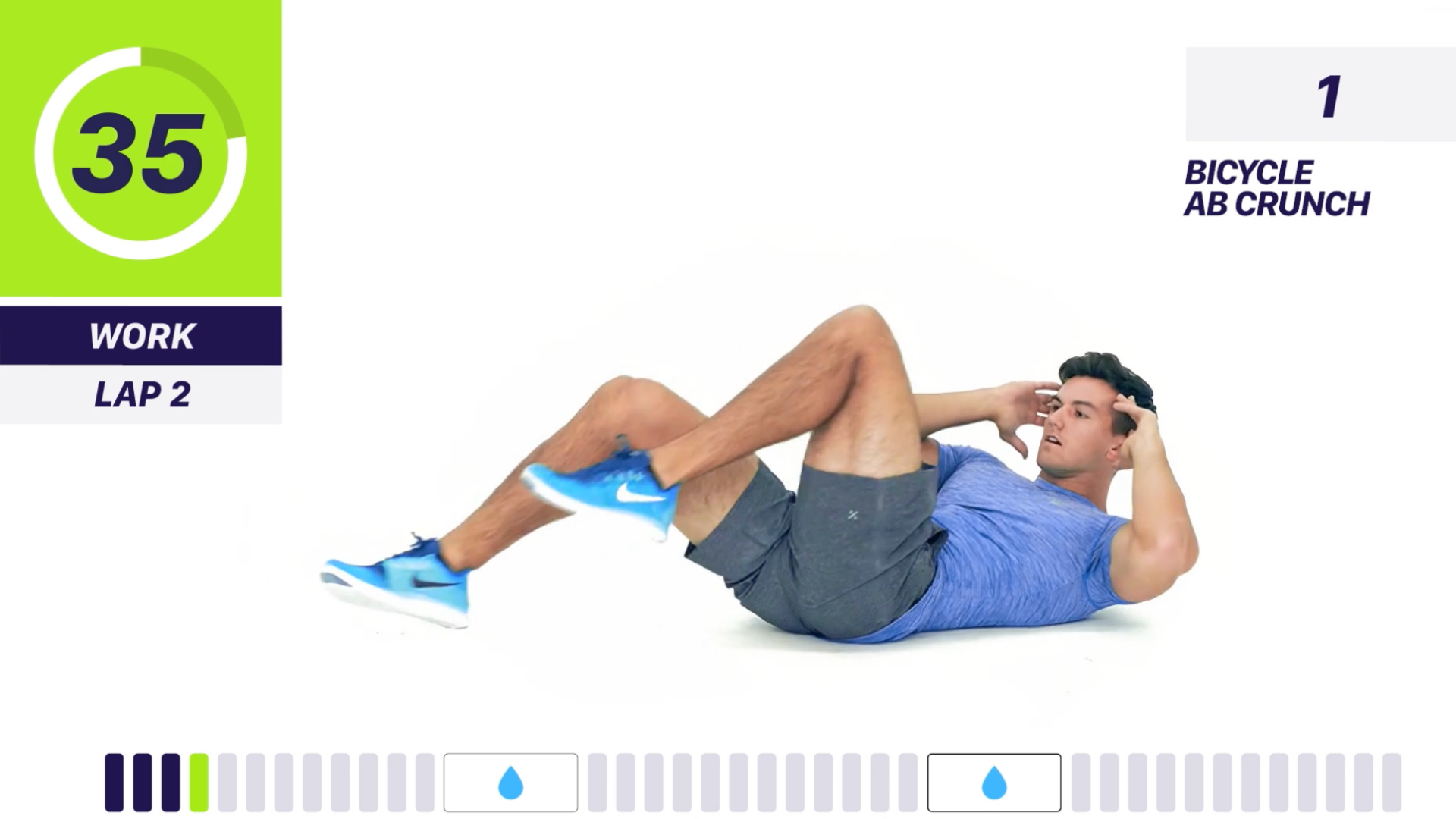 Morning snack:
A quick morning snack can help to tie you over until lunch time and avoid mindless snacking. Take the time to walk to the kitchen and try the Coconut Macadamia Yoghurt snack. 
Lunch:
Aim to include a lunch break in your day rather than continuing to work from your desk. Being able to take a break is beneficial for your mental health. Leftovers are a perfect option for your work day lunch and can mean you have a little extra time on your break for some stretching or a yoga flow.  
Afternoon snack:
Stretch out your legs in the afternoon and have a refuel snack to avoid the 3pm slump. To satisfy your sweet tooth, try our Challenge-approved Walnut Banana Bread!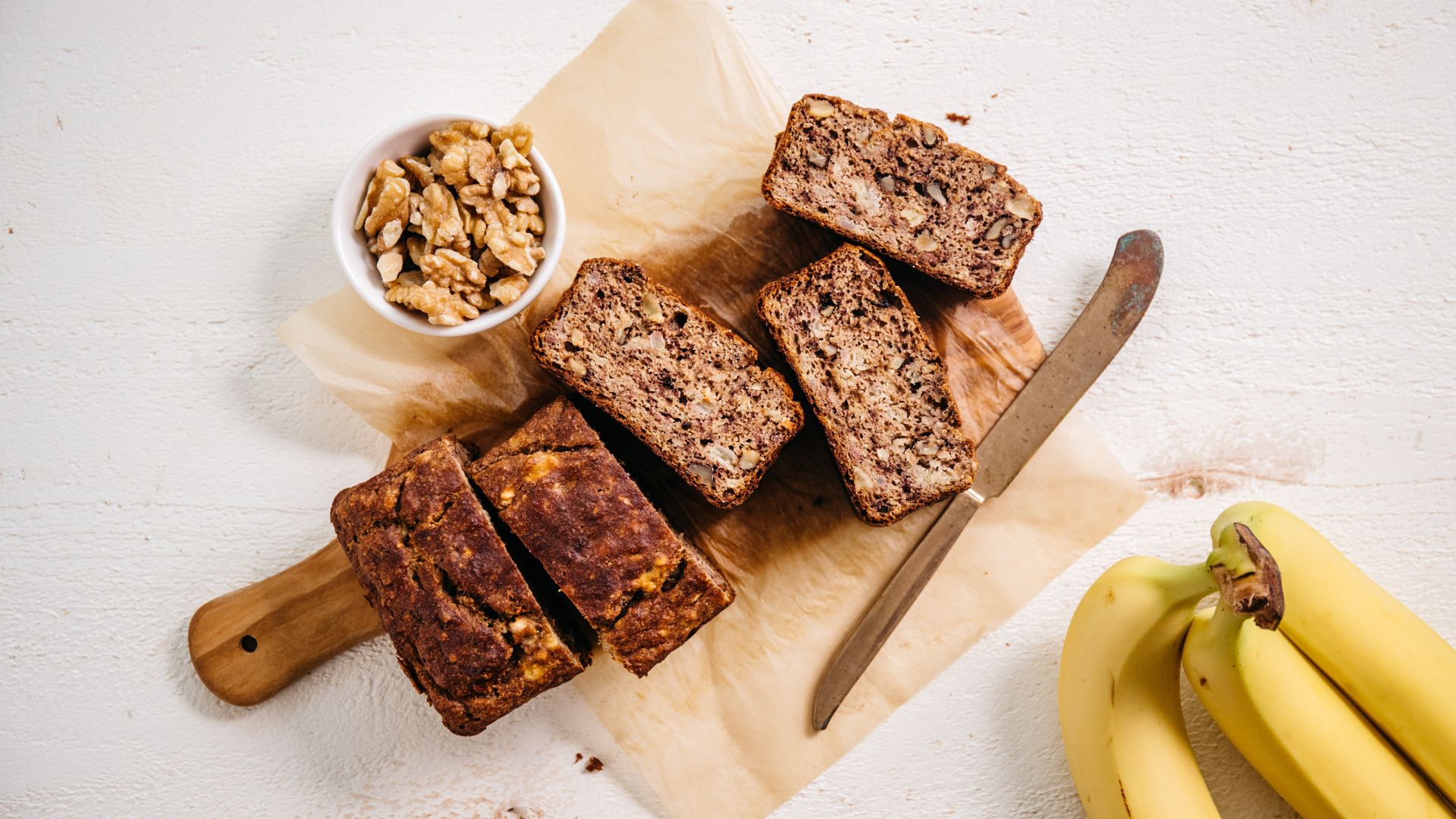 Dinner:
If you normally go to your F45 studio in the evening, use this time to wind down from your at-home work day and squeeze in an at-home F45 session. Follow up with a delicious recovery dinner, such as the Lemon Chicken with Mixed Potato and Broccolini from the Challenge meal plan recipes.