Upgrade Your Avocado Toast With These 4 NEW Challenge Recipes
If you haven't hopped on the avocado toast bandwagon yet, these new Challenge breakfast recipes are not only deliciously satisfying but highly nutritious. If you're looking to achieve fat loss during C33 then avocados should be on the top of your shopping list. Avocado toast is a fuel-packed breakfast option that can be whipped up after training in less than 10 minutes. 
F45 Nutritionist Kim Bowman highlights that avocado toast makes an excellent post-workout breakfast for those aiming for fat loss during Challenge. Fat is the most energy dense out of all macronutrients providing more energy per gram than either carbohydrates or protein (9 calories/g vs. 4 calories/g). Consuming quality sources of plant-based fats in the morning including avocados, nuts, and seeds is a great way to increase feelings of fullness early in the day to cut late-afternoon cravings. Avocados are rich in monounsaturated fats and omega-3 fatty acids which are beneficial for both heart and brain health. They also promote greater blood sugar regulation to help you avoid reaching for those empty-calorie sugary, processed snacks.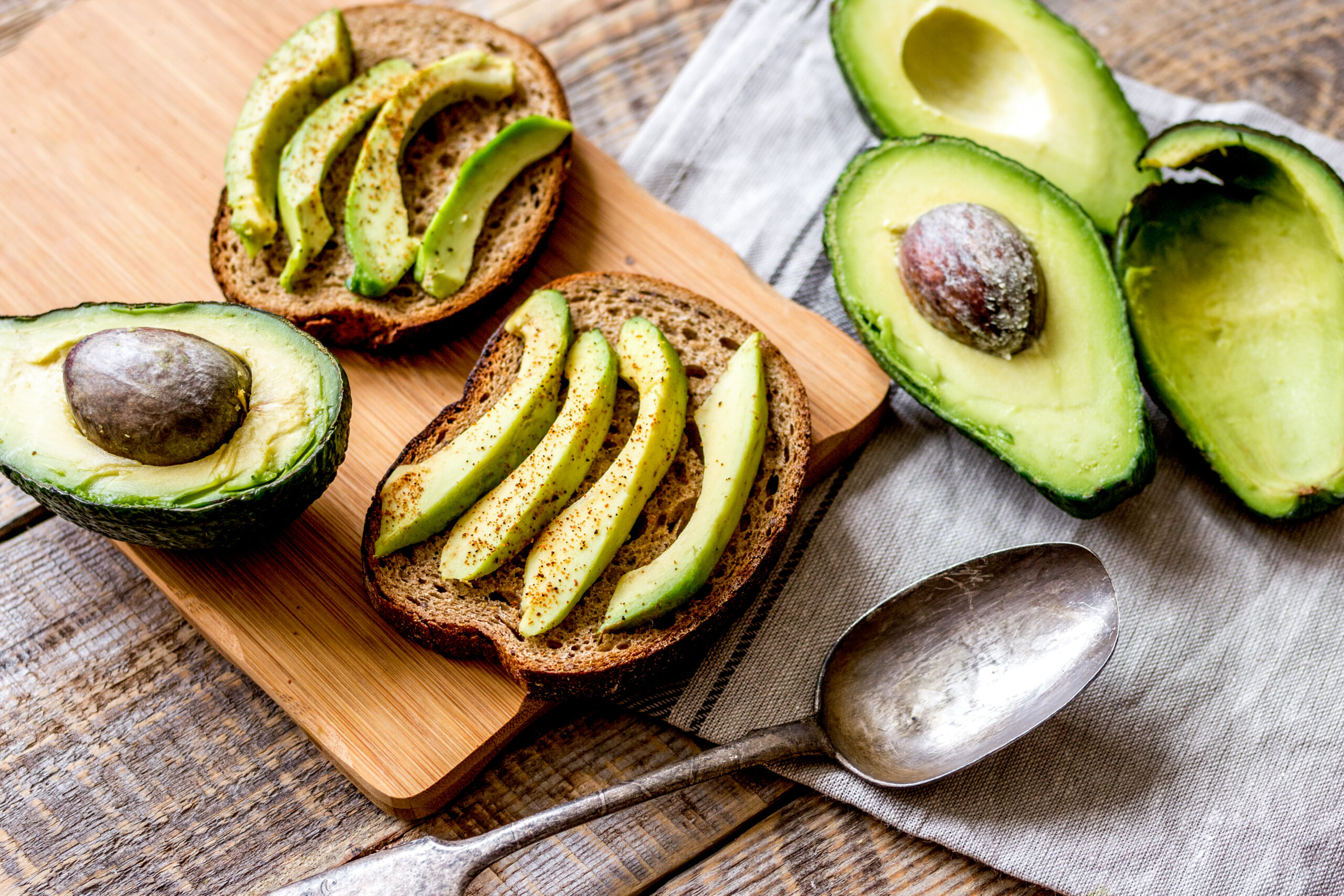 When it comes to avocado toast toppers, the F45 Challenge portal has a variety of recipes for different fitness goals and dietary preferences (high-protein, high-fibre, vegan, pescatarian). For those looking to build lean muscle, Kim recommends adding a source of quality protein such as smoked salmon, beans, or eggs, as this will not only benefit post-workout recovery but will ensure you're stocked up on the essential amino acids required for muscle growth. 
As you prepare to hit the grocery store, be sure to scope out fresh, quality ingredients. Opting for preservative-free sourdough bread from either your local farmers market or bakery along with organic, free-range eggs and organic produce is helpful for maximizing the nutritional value of these tasty avo-toast recipes. 
Check out these 4 NEW avocado toast variations below including vegan and vegetarian recipes!
Smoked Salmon, Avocado and Caper Bruschetta 
1 medium serving; mainstream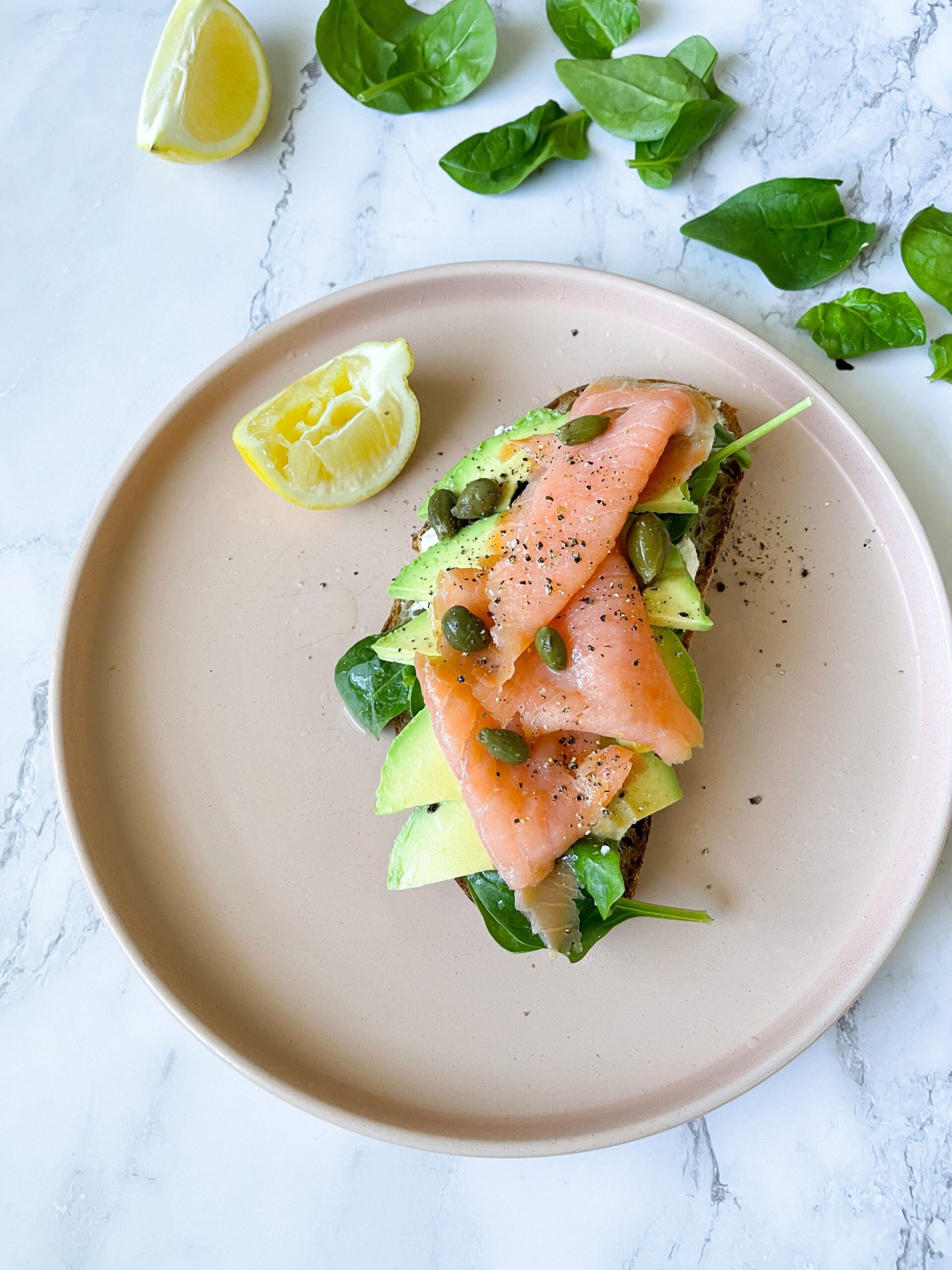 What you'll need
1 slice of sourdough bread 
62g (2.2oz) ricotta cheese
30g (1.0oz) baby spinach leaves
62g (2.2oz) sliced avocado
62g (2.2oz) smoked salmon
11g (0.4oz) capers
Pinch Black Pepper
1/4 lemon, freshly squeezed
To prepare: Toast the bread until golden and transfer to a serving plate. Spread ricotta over the toast and layer with baby spinach, sliced avocado, smoked salmon, and capers.  Season with black pepper and freshly squeezed lemon juice. Enjoy!
Mexican Toast with Avocado
1 medium serving; vegan 
What you'll need
1 whole grain bread slice
60g (2.2oz) avocado, sliced
142g (5oz) canned black beans (rinsed and drained)
220ml (7.5fl.oz) olive oil
45g (1.5oz) red onion, diced
60g (2.2oz) red capsicum/red bell pepper
1/2 tsp dried coriander
½ tsp cumin
½  lime, freshly squeezed
Pinch Himalayan salt & black pepper
To prepare: Heat the olive oil in a medium pan over medium heat.  Add the onion and capsicum (red bell pepper). Cook for about 4-5 minutes until soft. Add black beans, cumin, coriander, salt and black pepper.  Cook for another 2-3 minutes, stir to combine. Toast the bread and transfer to a serving plate. Top with freshly sliced avocado, the bean mixture, and a squeeze of lime juice. 
Feta, Avocado and Mint Smash on Toast
1 medium serving; vegetarian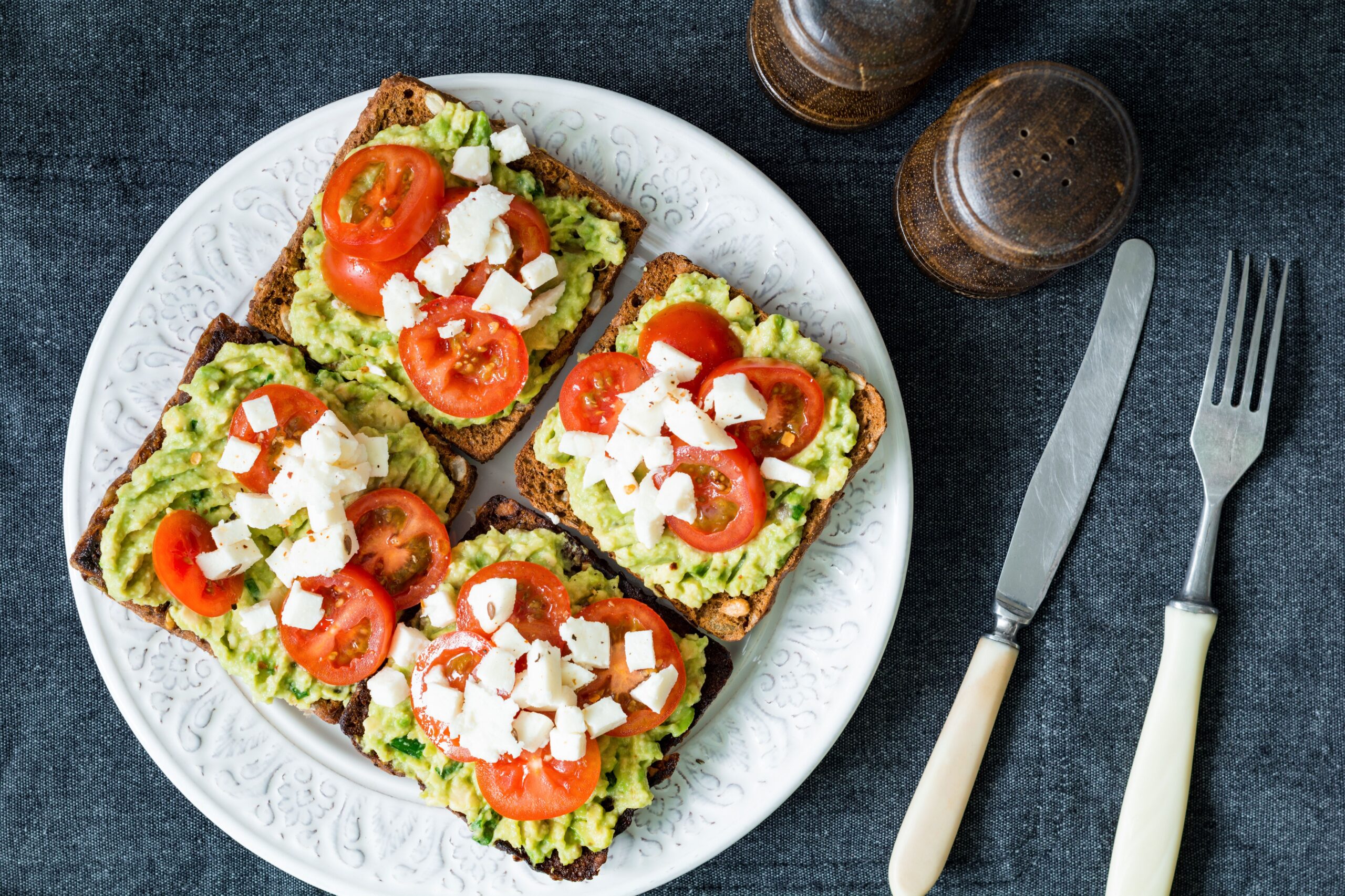 What you'll need
90g (3.2oz) avocado
80g (2.9oz) tomato, chopped
25g (0.9oz) feta cheese
17g (0.6oz) mint, chopped
1 slice whole grain bread
1 medium egg 
17g (0.6oz) chopped almonds
Pinch Himalayan salt & black pepper
To prepare: Add the avocado, feta, salt, and pepper in a bowl and mash with a fork to combine. Add chopped tomatoes and mint and mix. Heat a non-stick pan over medium-high heat then crack the egg into pan and cook until desired preference. Toast sourdough and top with avocado mixture, cooked egg, and chopped almonds. Serve.
Middle Eastern Avocado Toast
1 medium serving; vegan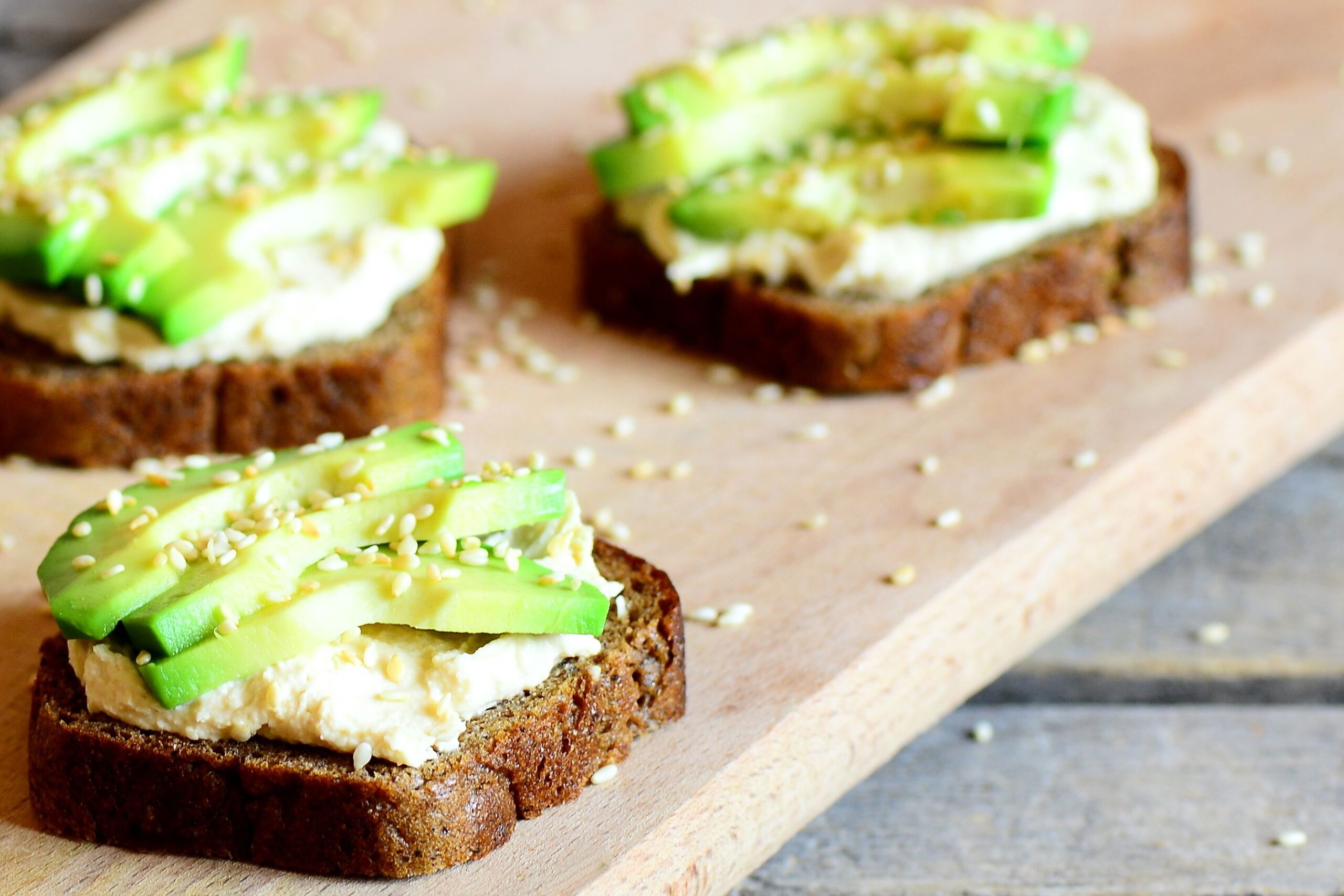 What you'll need
70g (2.5oz) hummus 
50g (1.8oz) avocado 
½ tsp cumin
½ tsp sumac
90g (3.2oz) canned cannellini beans 
30g (1.1oz) baby spinach leaves
1 slice of whole grain bread 
Pinch Himalayan salt & black pepper
To prepare: Place hummus in a bowl with the cannellini beans, sumac, cumin, salt, and pepper.  Mix to combine. Toast bread until golden and layer toast with hummus mix, spinach, and avocado. Serve.
Download the F45 Challenge app for access to over 2000 healthy meals from breakfast, lunch, and dinner to simple pre and post workout snacks.  
Article by Kimberly Bowman MS, CNP | F45 Challenge Nutritionist

Recipes by Greer Calabro | F45 Challenge Recipe Developer